5 December 2018 10:08 (UTC+04:00)
2 275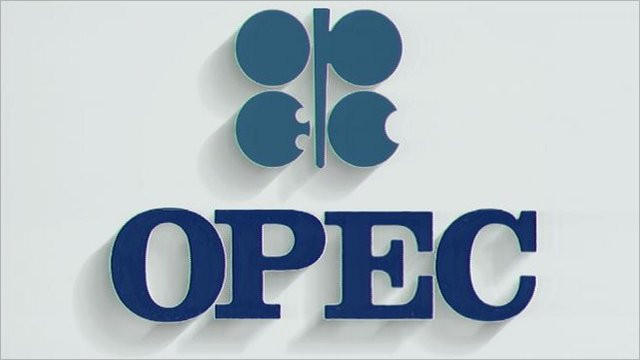 By Abdul Kerimkhanov
The international oil market is currently oversupplied, Chairman of Vienna Energy Group, a Vienna-based energy Think-Tank, Dr. Fereydoun Barkeshli said in an interview with Azernews.
He was commenting on the upcoming OPEC-Plus meeting and shared his views on the expected results of this meeting.
Barkeshli noted that December 6 OPEC-Plus ministerial conference in Vienna is one of the most complicated and unpredictable ones.
"The international oil market is currently oversupplied. Stocks are back at 2015 level indicating that prices have a downward tendency. On the other hand, demand does not provide indications of gaining strength in 2019 due to complications and trade disputes between China and the U.S. Having said that, OPEC-Plus needs to urgently cut down production between 1,000 to 1,500 barrels per day in order to let stocks disappear and provide powerful indications to the market that producers are serious to firm up prices. If not, I think oil prices can fall to $ 35-40 barrels per day," the expert said.
Underlining the complexity of the meeting, he said that Saudi Arabia has already indicated its willingness to cut production, provided that other members agree to cut back.
"Currently, few producers have excess production capacity and of course, mainly Russia. Russia and Mr.Novak have not shown any indications of willingness to contribute to a collective price cut. Russia wants to see that Saudi Arabia plays swing producer role independent of Russia. This is a complicated issue and it could even lead to discontinuation of Russian cooperation with OPEC," Barkeshli added.
Speaking of those, who may benefit from the low prices on oil, the expert noted that when crude oil price moves downwards, producers are the losers.
"That means that a great deal of revenue moves from producers to consumers. Russia has repeatedly indicated that they are happy with $30 price level, but it sounds more like a bluff than real. In the meantime, the future of shale oil is at the stake. Breakeven price for shale oil is said to stand between $ 50-60 per barrel. As such if the price falls down abruptly, shale oil production that has put the U.S. back into the mainstream oil production fold will suffer. Shale oil production is said to suffer a decline of some 30 percent within 2019 that would mean that crude prices can firm up again. The irony is that president Trump has repeatedly asked OPEC to bring down oil prices," he added.
OPEC made official the date change to its next ministerial meeting in Vienna, which will now take place on December 6 instead of the previously announced December 3.
Ministers on an OPEC/non-OPEC monitoring committee first mentioned the date change at the September's summit in Algiers. The move now puts the regular ministerial meeting on its usual Thursday, rather than a Monday.
OPEC and non-OPEC producers reached an agreement in December 2016 to curtail oil output jointly and ease a global glut after more than two years of low prices. OPEC agreed to slash the output by 1.2 million barrels per day from January 1.
Non-OPEC oil producers such as Azerbaijan, Bahrain, Brunei, Equatorial Guinea, Kazakhstan, Malaysia, Mexico, Oman, Russia, Sudan, and South Sudan agreed to reduce output by 558,000 barrels per day starting from January 1, 2017.
OPEC and its partners decided to extend its production cuts till the end of 2018 in Vienna on November 30, as the oil cartel and its allies step up their attempt to end a three-year supply glut that has savaged crude prices and the global energy industry.
On December 4, oil prices have slightly increase on the world markets. On London ICE (InterContinental Exchange Futures) cost of the Brent crude oil increased $0.51 to trade at $62.20, while the price of Light crude at the NYMEX (New York Mercantile Exchange) rose $0.44 to stand at $53.39 on world markets.
A barrel of Azeri Light crude oil increased by $ 2.10 to reach $ 63.23 per barrel on the New York Mercantile Exchange.
The price of one barrel of Azerbaijani oil hit the minimum of $ 19.15 per barrel in December 2001 and reached the maximum of $ 149.66 per barrel in July 2008.
---
Abdul Kerimkhanov is AzerNews' staff journalist, follow him on Twitter: @AbdulKerim94
Follow us on Twitter @AzerNewsAz
Related News