Promotion of national cuisine in focus of Azerbaijan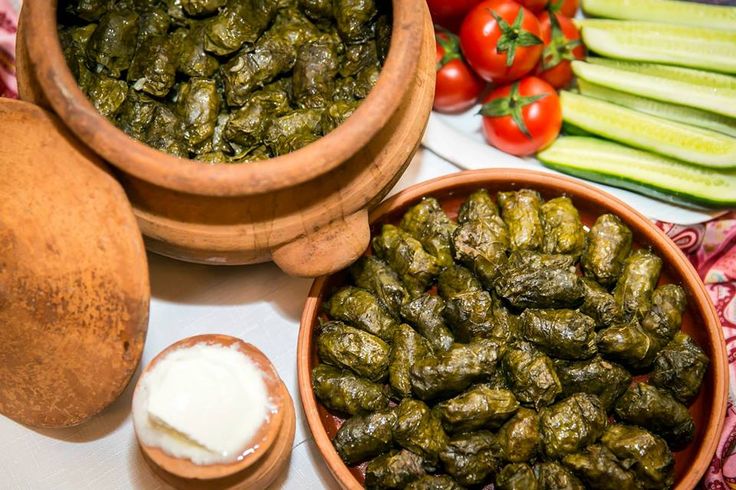 By Nigar Orujova
Delicious Azerbaijani food is one of the first things tourists want to discover when arriving in the Land of Fire. This is not surprising, given that the local food is famous around the world for its taste and healthy features.
The promotion of national cuisine in the hotels and restaurants of Azerbaijan should be done at a high level, believes Nizami Jafarov, Chairman of the Committee on Culture of the Azerbaijani Parliament.
Jafarov claims that while one could not say that national cuisine in hotels of Azerbaijan is promoted badly, it could be done more efficiently.
Noting that Azerbaijan has developed a draft law "On culture of cookery," Jafarov said that the law would affect this area to some extent.
Director General of the Azerbaijan National Cuisine Center Tahir Amiraslanov, commenting on the subject, expressed dissatisfaction with the level of promotion of national dishes in the hotels and restaurants of the country.
"According to studies conducted by the World Tourism Organization in 80 countries, visitors remember the country on 82 percent because of the national cuisine. This means that the menus of hotels and restaurants in Azerbaijan should consist of the national dish by 82 percent," said Amiraslanov.
He added travelers to other countries are more inclined to try the local dishes rather than eating their own familiar national dishes such that Italians will prefer to taste local pilaf, rather than eat pizza in Baku. Accordingly, when Azerbaijanis arrive home after a trip abroad, they always begin their stories with describing the local cuisine.
Azerbaijan already has experience in local food promotion, as it patented Azerbaijani breakfast earlier this year on the anticipation of the first European Games in Baku, which gathered many tourists to the country.
The traditional Azerbaijani breakfast consists of sweet butter, various types of white cheese, cream, honey, preserves, tea, and kuku or scrambled egg with herbs.
After enjoying local breakfast, guests of Baku should continue their tasty travels by tasting dolma, pilaf, levengi, and of course, kebab.
Dolma – fresh meat and stuffing wrapped in grape leaves or vegetables – is one of the first things one must try while visiting Azerbaijan. Azerbaijanis eat dolma year-round; grape leaf dolma in the spring and winter, vegetable dolma in the summer, and cabbage dolma in the autumn and winter months.
Pilaf, a dish known throughout the world, is a course that is served during any big day in Azerbaijan.
Another mouth-watering dish is levengi – chicken and fish stuffed with walnuts, onions, sweet and sour dried fruit.
In addition, Azerbaijan's famous kebab is must-taste item here, accompanied with Azerbaijan's famous fresh, juicy tomatoes, cucumbers, eggplants and sweet pepper. This dish is eaten at every occasion throughout the year.
While staying in Azerbaijan, tourists must taste "local pizza" or qutab – sugarless flour pancake stuffed with anything from meat, cheese and herbs to pumpkin. Qutab is always served with ayran, a cold yogurt beverage mixed with salt and herbs. Ayran is a perfect healthy drink to overcome thirst.
Azerbaijani sweets are something else. People who try it once cannot forget the taste and even try to cook pakhlavas and shakarbura in their home countries.
Those who will do not embark on the culinary journey that is Azerbaijani cuisine during their stay will definitely leave unaccomplished.
--
Nigar Orujova is AzerNews's staff journalist, follow her on Twitter: @o_nigar
Follow us on Twitter @AzerNewsAz