Forbes lists Baku city among best places to travel in 2023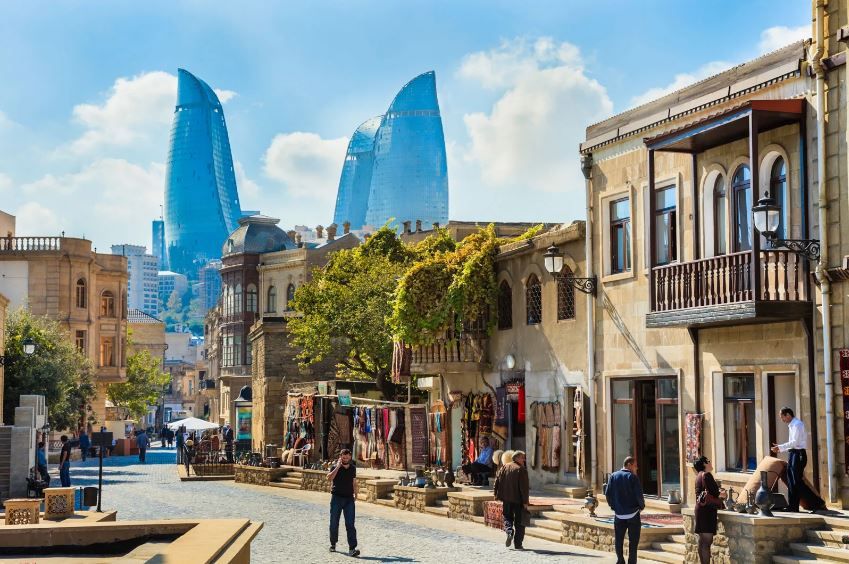 By Laman Ismayilova
Forbes magazine has listed Baku among the best places to travel in 2023, Azernews reports.
"Dubbed the Dubai of the Caucasus Mountains, Baku, the capital of Azerbaijan, is a city of contrasts. After drilling the first commercial oil rig in the mid-1800s, the city located on the shores of the Caspian Sea grew in size tremendously (2020 population was more than 2 million people). Now, you'll find the glitzy Flame Towers next to the walls of the city's medieval old town and mosques next to the oil rigs while the Soviet architecture still reminds of the country's communist past," said the magazine.
The author of the article also mentions the Formula 1 Azerbaijan Grand Prix.
"Baku is also home to the Azerbaijan Grand Prix, a Formula One circuit, so if you're an F1 fan, you can catch a race along the city streets until at least 2024," the article says.
Carcassonne (France), Český Krumlov(Czechia), Bansko (Bulgaria), Edinburgh (Scotland), Cortina d'Ampezzo (Italy), etc. were also listed in Forbes' list as the best places to travel in 2023.
Notably, Azerbaijan's capital city is filled with highly regarded museums, breathtaking skyscrapers, and magnificent historical sites.
Baku was one of the main cities of the Shirvanshahs state (12th century), the Safavid state (16th century), the Ottoman Empire in the 17th century, and the Baku khanate (18th century).
Today Baku is known worldwide as one of the most beautiful cities located at the joint of Europe and Asia. Modern buildings spring up between ancient monuments.
The City of Winds never ceases to amaze with marvelous landmarks like Boulevard, Fountain Square, the State Flag Square, Heydar Aliyev Center, Flame Towers, and the Crystal Hall where the Eurovision 2012 Song Contest was held.
Moreover, Baku is a giant oil and gas industry center. The world's first offshore oil platform - Oily Rocks is located there.
The oil production, energy, machinery, chemical, and industrial sectors are successfully developed in the city and its surroundings.
Baku is truly a wonderful city where you can relax and at the same time, learn and see a lot of new and unusual sites.
---
Follow us on Twitter @AzerNewsAz