National riders' next destination is Spain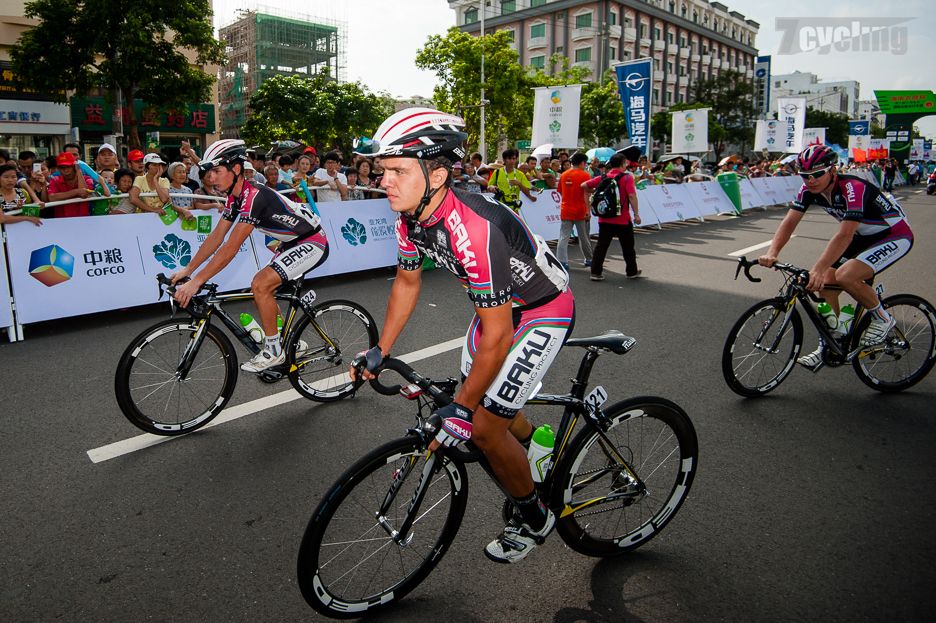 By Amina Nazarli
The Synergy Baku Cycling Project will gather for its training camp in Calpe, Spain, this weekend.
Riders of the national team will spend the next 12 days preparing for the 2015 season. The racing starts in Croatia in February and moves on to Langkawi the next month.

"We are looking forward to a big year and I am sure that the riders are as highly motivated as the staff is," said team manager David McQuaid. "Our goals in 2015 are to bring in more wins, help the young Azerbaijani riders to develop and to qualify the country for the 2015 Rio Olympics."

The team features 14 riders this year. Sprinter Max Averin leads the Azerbaijani contingent, ably supported by Samir Jabrayilov, Tural Isgandarov, and national road and time trial champion Elchin Asadov. They will be joined by Enver Asanov and Ismail Iliasov, who joined the team last summer, and newcomer Elgun Alizada. Aqshin Ismayilov will concentrate on mountain biking but will also do some road racing.

Markus Eibegger, who brought in two wins for the team last year, returns for another year as does Alex Surutkovych. Dennis van Winden joins the team to help prepare sprints for Averin, and veterans Matej Mugerli and Ioannis Tamouridis will share their experience with the young riders. Alex Pliuschin, who won the Sharjah Cycling Tour last month, will look to continue his success at the Azerbaijani team.

Synergy Baku's season will open at the GP Laguna 1.2 in Croatia on February 15, with the same eight-man squad to go on to the GP Izola on March 1.

Another contingent of the team will head to Asia, starting with the Tour de Langkawi (March 8-15) and the Tour de Taiwan (March 22-26). The team will look to continue its success at these races. Matt Brammeier won the King of the Mountain title for the team in Langkawi in 2014. Tamouridis was second overall and Eibegger sixth in last year's Tour de Taiwan.