Azerbaijani cyclists take 5th place in IRBTH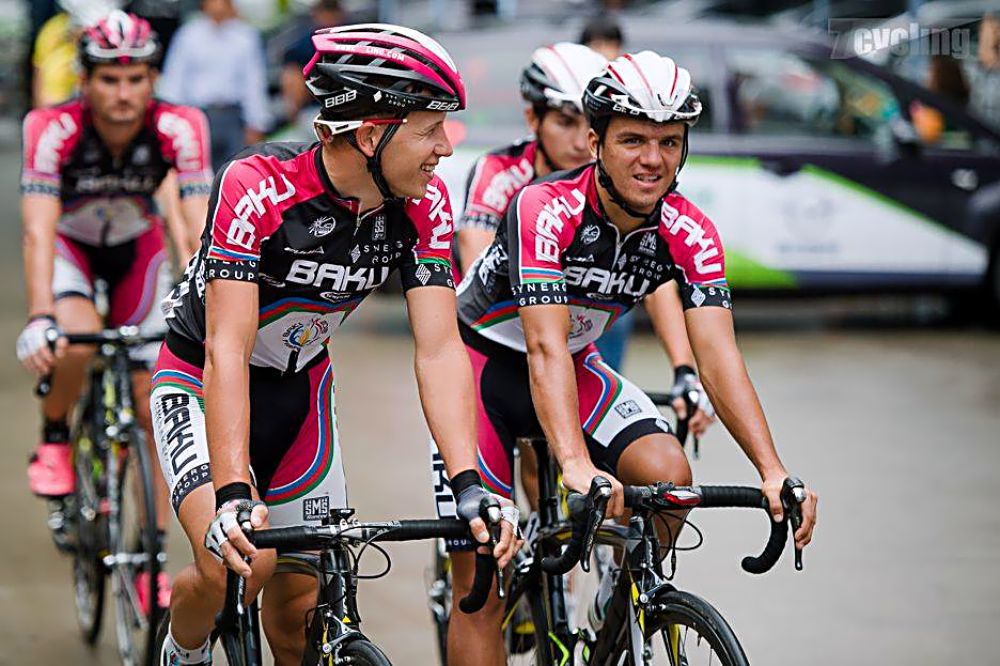 By Amina Nazarli
The 9th International Road Bicycle Tour of Hainan wrapped up in China on October 28.
Five members of Synergy Baku team including Maxim Averin, Samir Jabrayilov, Alexandr Surutkovich, Elchin Asadov and Anvar Asanov took part in the tournament as Azerbaijani team.
On the last day of the tour, overcoming a distance of 165.7km, the national cyclists finished at the same time within the peloton of the winner at 04:09:38 seconds.
The best result was shown by Elchin, who became the 12th falling behind the member of La Pomme Marseille 13 team, Julien Antomarchi, at 1:43 seconds. Alexandr took the 20th place.
In the nine-day competition, the Azerbaijani team took the fifth place among 20 teams, where the national team overtook such strong teams as Holland Belkin-Pro Cycling Team, Australian Drapac Professional Cycling and Team Novo Nordisk of the U.S.
The International Cycling Tour has been held regularly in Hainan Province from 2006 to 2013.
Recently, Elchin Asadov and Alexandr Surutkovich achieved great results in the Grand Prix Odessa cycling tour which was held in Odessa, Ukraine.
Elchin, passing the finish line after 2:57:49 seconds became the winner of the competition, while Alexandr with just a slight odd of 20 seconds took the third place among 100 professional cyclists.