Azerbaijan Minister of Youth and Sports raises awareness about healthy lifestyle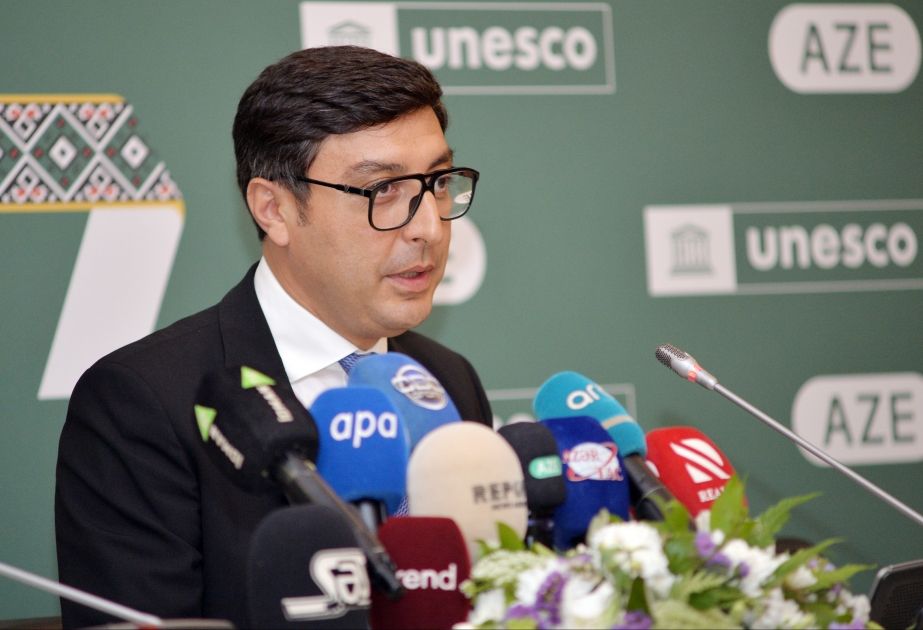 Azerbaijan Minister of Youth and Sports Farid Gayibov has raised awareness about healthy lifestyle at the press conference organized after the opening ceremony of MINEPS VII conference.
"It is very important for us that our society is healthy. For this, most of our events are aimed at the masses. In this regard, certain measures are implemented in the regions," said Farid Gayibov.
The minister also drew attention to the Fit For Life project to be launched in Mingachevir, Azernews reports.
Fit For Life is UNESCO's sport-based flagship designed to accelerate COVID-19 recovery, support inclusive and integrated policy making, and enhance the wellbeing of youth around the world.
"Number of such massive projects should increase with time.We should think about everyone, from children to adults, and organize our events in that direction," he said.
In his speech, Farid Gayibov stressed the importance of the cooperation between Azerbaijan and UNESCO.
"This conference is the starting point for over 50 joint events with UNESCO. This is a great incentive to inspire our partners, journalists and stakeholders. Together we will be able to move forward and achieve success," Gayibov said.
He noted that Azerbaijan has shown high activity in cooperation with UNESCO over the past year, and it is time to move on to the implementation of measures to strengthen the sports area.
Notably, Azerbaijan and UNESCO have agreed on holding the VII MINEPS conference in Baku on June 26-29.
The document was signed by Azerbaijani Minister of Youth and Sports Farid Gayibov and the Assistant Director-General for UNESCO Social and Human Sciences Gabriela Ramos.
The decision to hold such a large-scale conference is a clear manifestation of the international community's trust in Azerbaijan, a country well-known for its countless sports achievements.
MINEPS is the only global platform of its kind, engaging governments, intergovernmental organizations, the sport movement, academia, and specialized NGOs.
The prestigious sporting event brought together over 50 ministers and high-ranking officials, more than 540 delegates from 124 countries and international organizations.
---
Follow us on Twitter @AzerNewsAz