Training for grid kids of Formula 1 Azerbaijan Grand Prix 2019 held [PHOTO]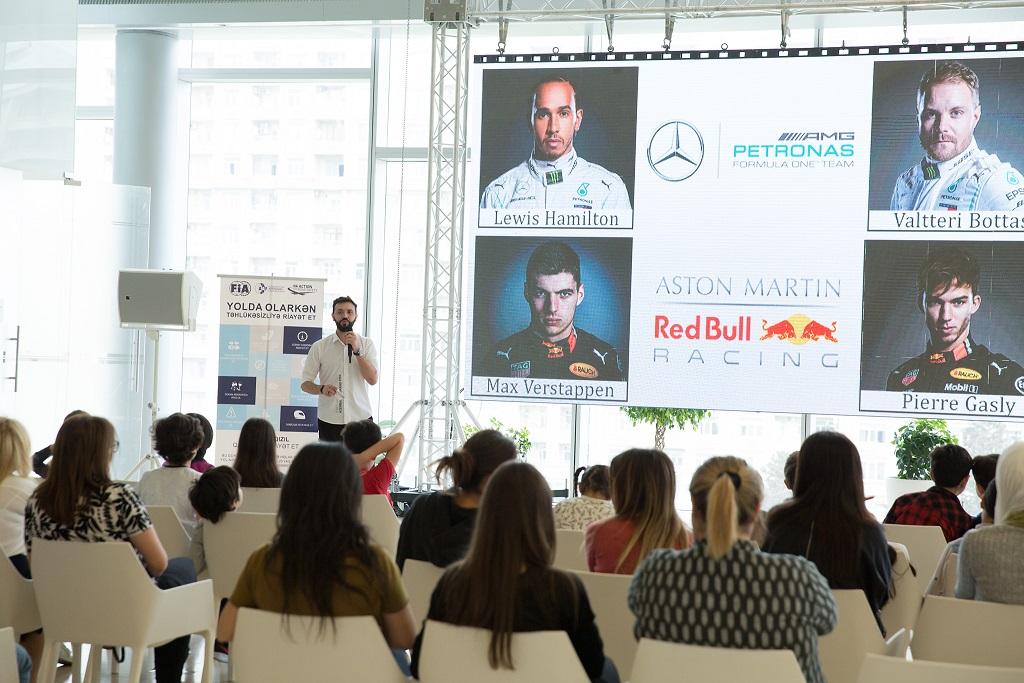 Azerbaijan Automobile Federation (AAF) and Baku City Circuit Operations Company have made a presentation for "Future Stars" – Grid Kids who will accompany the F1 drivers during the pre-race grid ceremony of Formula 1 Azerbaijan Grand Prix 2019.
The youngsters learned about AAF activities at secondary schools and the road safety rules as well as about Formula 1 World Championship, F1 drivers who will compete each other on 28th April in Baku and the distinctive features of Baku City Circuit as the F1 fastest street track.
Later on, BCC representatives provided the youngsters with necessary information about the event's opening ceremony, in particular their roles at the ceremony on revealing a trophy of Azerbaijan Grand Prix 2019 and national anthem ceremony.
After the opening ceremony, grid kids will have access to a grandstand to watch the race with their parents, as well as have a chance to entertain themselves in the Formula 1 Entertainment Area at Baku Boulevard.
It's worth reminding that the Formula 1 in partnership with FIA announced the launch of its 'F1 Future Stars' initiative in 2018. The joint initiative provides a unique opportunity to youngsters and their families to be part of one of the most exclusive and exciting moments of the whole race weekend as well as serve as Ambassadors of F1 among young motorsport fans.
"Future Stars" are selected among 7-10-year-old kids who are distinguished in sports and education with other special talents. This year's child mascots will include 20 kids, with 10 boys and 10 girls.
---
Follow us on Twitter @AzerNewsAz