Kyrgyz national bank sells $900k to maintain som's exchange rate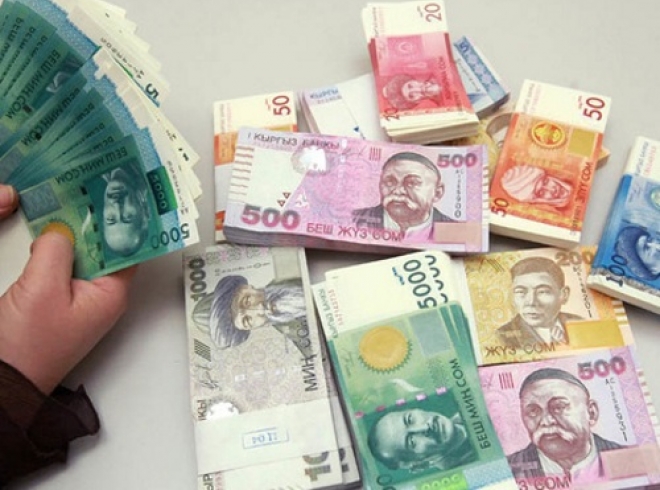 By Aynur Karimova
The National Bank of Kyrgyzstan was again forced to make an intervention in the amount of $900,000 on December 30 to maintain the exchange rate of the national currency, the som.
"Since early December 2015, the National Bank conducted 14 interventions into the foreign exchange market with this purpose," the bank reported. "On December 29, some $1.8 million was sold as well."
In total, the National Bank sold $22.55 million in December to maintain the exchange rate of the som against the major world currencies.
Most local experts believe that the measures taken by the National Bank helped the exchange rate of the som to remain stable for a month and to fix the position at the level of around 75.8 soms per dollar.

However, the others assure that these measures of the main financial regulator are in vain, as it spends considerable amount of the foreign exchange reserves to this process.
Since early 2015, the Kyrgyz som has fallen in price by about 29 percent against the dollar.
The triumphant increase of the USD began in 2014. Then it rose in price by 17.1 percent and reached 58.9 soms per dollar by January 1, 2015.
The second quarter of 2015 was characterized by a fall of the USD. After the May holidays, the exchange rate of the USD did not exceed 58.5-58.6 soms. This forced the National Bank to re-enter the foreign exchange market and to purchase the dollars.
The National Bank's intervention showed an effect, and the USD rose in price quickly and by the end of the first half of the year, it reached 62.2-62.4 soms.
In late August, the Kazakh government announced the transition to a floating exchange rate of the national currency, the tenge. Earlier, a similar decision was taken by the governments of China and Russia. Thus, the currency panic among the neighboring countries only provoked the situation in the Kyrgyz currency market, and on August 20, the exchange rate of the dollar hit a record by reaching 70 soms per USD.
Meanwhile after a couple of days the intervention of the National Bank returned the exchange rate of the dollar to 64 soms.
Since October 23, a new round of currency appreciation began, and it reached a peak level after a month, on November 28. On this day one USD was 78-79 soms. In early December, the dollar was set at the level of 75.6-76 soms.
--
Aynur Karimova is AzerNews' staff journalist, follow her on Twitter: @Aynur_Karimova
Follow us on Twitter @AzerNewsAz