Fitch expects 2.3 pct growth in Kazakhstan in 2016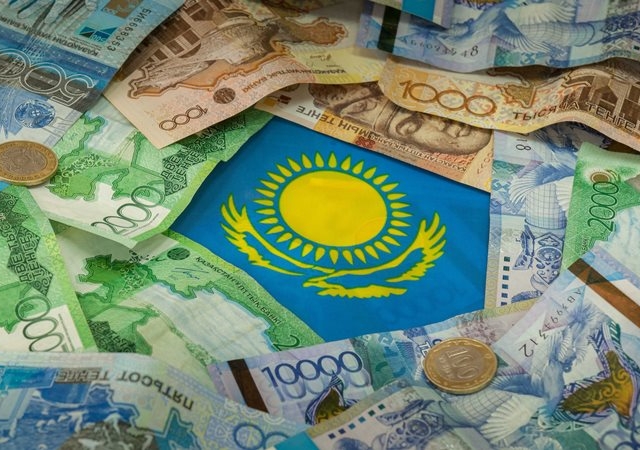 By Aynur Karimova
Fitch international rating agency expects 1 percent real GDP growth in Kazakhstan in 2015 and 2.3 percent growth in 2016.
The agency's report reads that medium-term prospects for Kazakhstan's banking system have deteriorated in 2015 due to lower oil prices, the economic slowdown, especially in non-extracting sectors, and the weaker national currency, the tenge.
"Large sovereign reserves (44 percent of GDP) underpin the authorities' ability to support the economy. However, the sharp tenge devaluation (by 44 percent in third quarter of 2015) may hit banks hard due to their significant foreign-currency loan exposures," the agency noted.
The weighted average rate of tenge fell to 255.26 tenge per dollar from 188.38 tenge for the first trades on the Kazakhstan Stock Exchange on August 19. Then on the following day, Kazakh Prime Minister Karim Massimov announced that Kazakhstan had launched a new monetary policy based on a free-floating tenge and canceled the currency corridor.
In September and October 2015, the National Bank abandoned the transition to a free-floating tenge rate and started to sell currency instead. The bank's share in the currency market reached 60 percent. Kazakh National Fund and the National Bank sold more than $5 billion in this period.
Kazakhstan's National Bank said on November 5 that it will minimize its participation in the currency market in order to maintain its own and the National Fund's gold-exchange assets. As a result, the exchange rate of tenge fell sharply from 298.92 tenges per dollar on November 5 to 307.53 tenges per dollar on November 6.
Over the past two years, tenge lost more than half of its value. In early 2014, the exchange rate of tenge was 154.06 tenge per dollar. In July 2015, the tenge rate was 186.8 tenge per dollar.
Fitch expects corporate loan growth to be at best in low single digits for 2016, subject to continuation or acceleration of government funding programs for banks.
Retail lending could shrink moderately as Fitch expects a rise in inflation to have an adverse impact on consumer confidence.
The stable rating outlook on Kazakhstan's banking sector reflects the limited probability of ratings being downgraded in the next 18 months as their low levels already capture significant risks to credit profiles.
Earlier, Kazakh President Nursultan Nazarbayev has delivered his annual State-of-the-Nation Address where he urged Kazakhstan's National Bank to perform stress testing of entities within the national banking sector.
"The National Bank should conduct stress testing of all entities within the national banking sector concerning non-performing loans," he stated.

Nazarbayev said that the banks unable to solve the capitalization problem should leave the financial system, adding Kazakh banks should comply with all international standards.
--
Aynur Karimova is AzerNews' staff journalist, follow her on Twitter: @Aynur_Karimova
Follow us on Twitter @AzerNewsAz