22 October 2015 10:56 (UTC+04:00)
960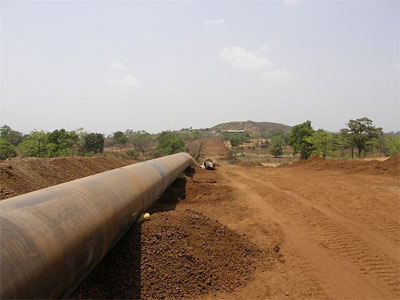 By Vusala Abbasova
As many as 428 large industrial facilities with a total cost of over $9.7 billion will be commissioned within the TAPI project in Turkmenistan in 2016, according to the Neutral Turkmenistan newspaper.
Energy-rich Turkmenistan will supply natural gas to India via Afghanistan and Pakistan as part of the TAPI gas pipeline project, which has been implemented since 2013.
Under the large-scale investment program, it is also planned to construct over 220 facilities, including the Turkmenistan-Afghanistan-Pakistan-India (TAPI) transnational gas pipeline, a gas-chemical complex for producing 467,000 tons of polyethylene and polypropylene, a plant for producing 600,000 tons of gasoline by processing natural gas, airports in the Atamyrat city of Lebap province and Garabogaz city of Balkan province and a plant for producing 1 million tons of cement in the Koytendag district of Lebap province.
The measures carried out by the Turkmen government are aimed at creating and developing of modern industrial infrastructure.
Turkmenistan's policy on turning into an industrially developed country has allowed it to maintain a GDP growth rate at 8.3 percent and reduce the impact of the ongoing world financial and economic crisis, according to Turkmen President Gurbanguly Berdimuhammadov, at a recent expanded meeting of the Cabinet of Ministers.
The investment program will also provide for construction of a large number of facilities in the social sphere like hospitals, houses, health centers, kindergartens and secondary schools.
Afghanistan will receive 16 percent of 33 billion cubic meters of Turkmen gas annually through the TAPI gas pipeline, increasing the significance of this project in international relations.
The pipeline will also open great opportunities for domestic and international manufacturers, providing them with solid investments.
The pipeline will run nearly 1,735 kilometers long, including 735 kilometers across Afghanistan and another 800 kilometers through Pakistan.
Turkmenistan is building the line to Andhoya located in the territory of Afghanistan.
---
Follow us on Twitter @AzerNewsAz
Related News