Georgia, China deepen cooperation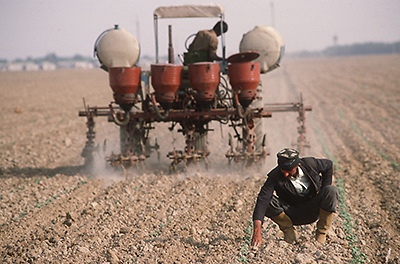 By Vusala Abbasova
Georgia and China expressed their willingness to deepen trade and economic cooperation during a meeting between Georgian Agriculture Minister Otar Danelia and the head of the state-owned shareholding company the Partnership Fund Davit Saganelidze with a delegation from China headed by Wang Lixia, the deputy governor of Shaan'xi province.
Georgian and Chinese officials highlighted the importance of mutual cooperation in various fields like agriculture, tourism, science, modern technologies and construction.
The current bilateral trade and economic relations, as well as possible ways to enhance the relationship between the two countries in new directions, were on the agenda.
"Agriculture is very well-developed in Shaan'xi province. We want to launch active cooperation with the Georgian side in the field of agriculture, especially in viticulture and winemaking," Lixia said.
In turn, Danelia thanked the Chinese delegation for China's efforts in developing Georgia's agricultural sector and mentioned that cooperation in this field had already begun.
The minister also appreciated various Chinese grant programs that have been favorably implemented in the agricultural sector of Georgia.
"Georgia and China have historic connections in the field of developing the tea culture in our country," Danelia mentioned.
He also stressed Georgia's willingness to restore these connections in order to revive tea production in the country.
Georgia's growing wine exports to China were also hailed, which now takes a "worthy place" in the Chinese market, according to the minister.
Following the meeting, Lixia mentioned the significant importance of the Silk Way Forum, which will soon be held in Tbilisi.
The Silk Road Forum will be attended by around 1,000 honorable guests from all over the world and ancient Silk Road.
Years ago, the caravans loaded with silk and spices from China travelled all the way to Europe and the British Isles. Today the caravans are being replaced by modern highways, railways, and pipelines through which modern silk and spices, energy, natural resources and manufactured goods travel.
Currently, China is investing $40 billion into promotion of this route for trade.
Through this new Silk Road, Georgia will link China to Europe with the shortest path to enable China to transport cargo to Europe.
Georgia will thus restore its strategic importance as a transportation-infrastructural hub of the region and will create a transit corridor between Europe and Asia.
---
Follow us on Twitter @AzerNewsAz