Turkmenistan holds 200 solid minerals deposits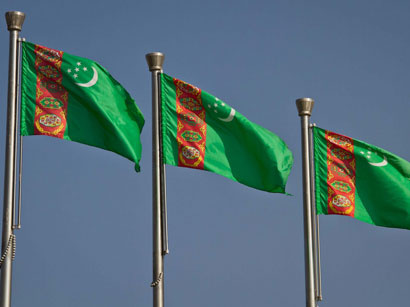 By Aynur Karimova
Turkmenistan holds both hydrocarbon resources of global importance and rich and diverse solid minerals and hydro-mineral reserves of commercial scale.
The Turkmen government said that there are more than 200 deposits of various solid minerals and raw hydro-minerals prepared for industrial development in the country.
A variety of mineral salts – iodine-bromine industrial waters, celestine, sulfur, bentonite and kaolin clays, ozocerite, barite, gypsum, ornamental and facing stones, carbonate raw materials for the chemical industry, and a variety of mineral raw materials for the production of construction materials – are among them.
The Turkmen varieties of these minerals are comparable to their best world analogues on the quality and quantity of reserves. The explored reserves of strontium contained in celestine ores alone account for over 85 percent of the total reserves of the CIS countries.
The prospects for manganese, copper, iron, lead, zinc, gold, and platinoid revealed during a recent geological exploration, create optimism about the possibility of discovering industrial reserves of these metals in the depths of Turkmenistan.
Turkmenistan's subsoil is especially rich with fields of various mineral salts such as sodium, potassium, sulfate, and magnesium salts. Two of the seven potash deposits within the CIS countries are in Turkmenistan. Garabogazkol is one of the four known sodium sulfate fields in the world. There are also large bishofite and epsomite deposits here.
Turkmenistan has a leading position in Central Asia for its iodine-bromine industrial water reserves. The country also holds a leading position in the world for its volume of raw materials used by the chemical industry. In this regard, the Koytendag district of Lebap province has great potential. It has dozens of types of mineral resources.
Geologists have discovered a number of sulfur, phosphates, rock salt, gypsum, and other fields here, which will develop not only the chemical industry, but also the production of construction materials.
Turkmenistan's hydrocarbon reserves are estimated at 71.2 billion metric tons of oil equivalent, of which 18.2 billion metric tons account for the licensed offshore blocks in the Turkmen sector of the Caspian Sea.
--
Aynur Karimova is AzerNews' staff journalist, follow her on Twitter: @Aynur_Karimova
Follow us on Twitter @AzerNewsAz