Tehran in talks with foreign firms to revive oil industry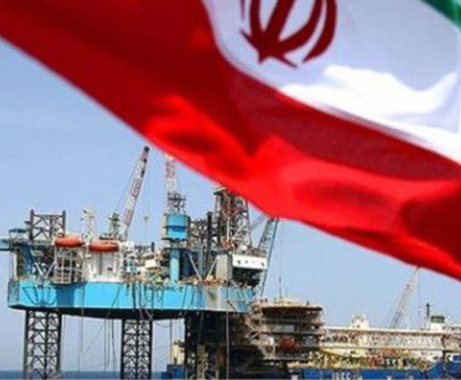 By Sara Rajabova
The nuclear deal with world powers has promised to bring new life to Iran's sanctions-hit oil industry.
Following the 'historic' deal, the Islamic Republic is engaged with foreign companies to revive its investment-hungry sector.
Amir Hossein Zamani Nia, Iran's Deputy Oil Minister for International and Commerce Affairs, said his organization is currently engaged in talks with several foreign oil companies
He said oil contracts would not bear fruit overnight and require months of expert talks and technological work to commence; it will take quite a long time before ties with foreign oil companies are back to normal, Iran's IRNA news agency reported.
Iranian official's remarks came as high-ranking officials from several countries visited the country to restore relations with Tehran previously halted as a result of its nuclear energy program.
Sigmar Gabriel, Germany's economy minister and deputy to Chancellor Angela Merkel, traveled to Iran on July 19 for high-level economic and trade talks with Iranian officials.
Commenting on the latest series of discussions with foreign oil companies, Zamani Nia said there have been several instances, including one with German firms,which wereelaborated upon during the recent visit of the German delegation to Iran.
He stressed that the situation in the country was gradually returning to normal, so it is quite natural for all foreign countries to seek involvement in Iranian oil projects.
The official noted that the Iranian oil companies froze ties with foreign countries for quite a long time during the sanctions years, so they now need time to normalize their international relations.
Iran has already outlined plans to rebuild its main industries and trade relationships following a nuclear agreement with world powers, saying it was targeting oil and gas projects worth $185 billion by 2020.
Iran's Minister of Industries, Mines, and Trade Mohammadreza Nematzadeh earlier said the Islamic Republic would focus on oil and gas, metals, and car industries with an eye on exporting to Europe after sanctions have been lifted, rather than simply importing Western technology, Reuters reported.
Many European companies have already shown interest in reestablishing business in Iran, with Germany sending its Economy Minister on the first top level government visit to Tehran in 13 years together with a delegation of leading business figures.
Zamani Nia had already said Tehran had identified nearly 50 oil and gas projects worth $185 billion that it hoped to sign by 2020. OPEC-member Iran has the world's largest gas reserves and is fourth on the global list of top oil reserves holders.
In preparation for negotiations with possible foreign partners, Zamani Nia said Iran had defined a new model contract which it calls integrated petroleum contract (IPC).
He noted that this model contract addresses some of the deficiencies of the old buyback contract and it further aligns the short-and long-term interests of parties involved.
The officialadded that the deals would last 20-25 years–much longer than the previously less popular buybacks that effectively were fee-paying deals with global oil players,such as France's Total–for services they performed on Iranian oilfields.
He said Iran would introduce the projects it has identified and the new contract model within 2-3 months.
The Islamic Republic has been under international sanctions for the several years over its nuclear energy program.
The West has claimed Iran's nuclear program aims to develop a nuclear weapon, however, Tehran has denied all accusations, saying its nuclear program is peaceful.
After the long-lasting negotiations to solve the nuclear dispute, Iran and the P5+1 countries – the United States, Britain, France, China and Russia plus Germany – succeeded in reaching a final agreement in Vienna on July 14.
--
Sara Rajabova is AzerNews' staff journalist, follow her on Twitter: @SaraRajabova

Follow us on Twitter @AzerNewsAz