3 July 2015 09:21 (UTC+04:00)
1 101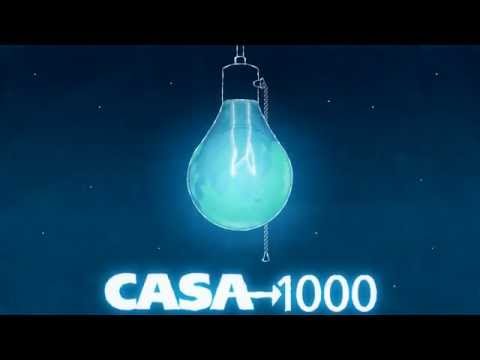 By Vusala Abbasova
Kyrgyzstan, Tajikistan, Afghanistan and Pakistan will sign an agreement on the electric power line project CASA-1000 at the end of July, 2015.
Representatives from four countries discussed the project with the World Bank, IDB, USAID, IFC, DFID, EBRD and the Intergovernmental Council Secretariat at the meeting in Kazakhstan on June 13.
The CASA-1000 electric power line project will supply electricity from Kyrgyzstan and Tajikistan to Afghanistan and Pakistan
The CASA-1000 project with total estimated cost of $997 million will enable to supply 1,300 megawatt of existing summertime hydropower surplus from Kyrgyzstan and Tajikistan in Central Asia to Afghanistan and Pakistan in South Asia.
Tajikistan and Kyrgyzstan possess the world's largest environmentally friendly and inexpensive electric power, which is known as hydropower.
Afghanistan and Pakistan have a demand for energy for electricity in the summer to operate their industrial production, and avoid the closure of small businesses and job cuts.
Tajikistan has 527 billion kWh of electricity reserves per year, which exceed by thrice the current demand of the Central Asian region for electricity.
Tajikistan plans to export 3 billion kWh under the CASA-1000 project can stimulate the interregional cooperation between the countries of Central and South Asia, as well as provide the rational use of natural resources.
Implementing CASA-1000 project on the territory of Tajikistan will be worth over $300 million, according to the Tajikistan Energy and Water resources Ministry.
The project is financed by the World Bank (WB), Islamic Development Bank (IDB), European Investment Bank (EIB), as well as the United States Aid (USAID).
Earlier, Tajikistan and the EIB signed a financial agreement on Tajik section of the CASA-1000 project, under which the EIB was to allocate 70 million euros.
Tajikistan plans to allot 13 million soms (almost $2 million) from the state budget to construct its section of the electricity line.
However, Kyrgyzstan has a problem with financing its section of CASA-1000, as it may increase the national debt to the critical level of 60 percent of GDP, the country's Finance Ministry assures.
The total cost of Kyrgyzstan's section of the electricity line is $233 million, of which $124.1 million has been confirmed for financing.
The Kyrgyzstan state debt amounted to $3.6 billion (214.8 billion soms) on December 31, 2014, and 94 percent of them is related to the public external debt amounting $3.4 billion (202.4 billion soms).
The CASA-1000, which envisages creating necessary infrastructure and systems for power transmission, is scheduled to launch in 2018.
---
Follow us on Twitter @AzerNewsAz
Related News