Iranian official called on people to tolerate dust storms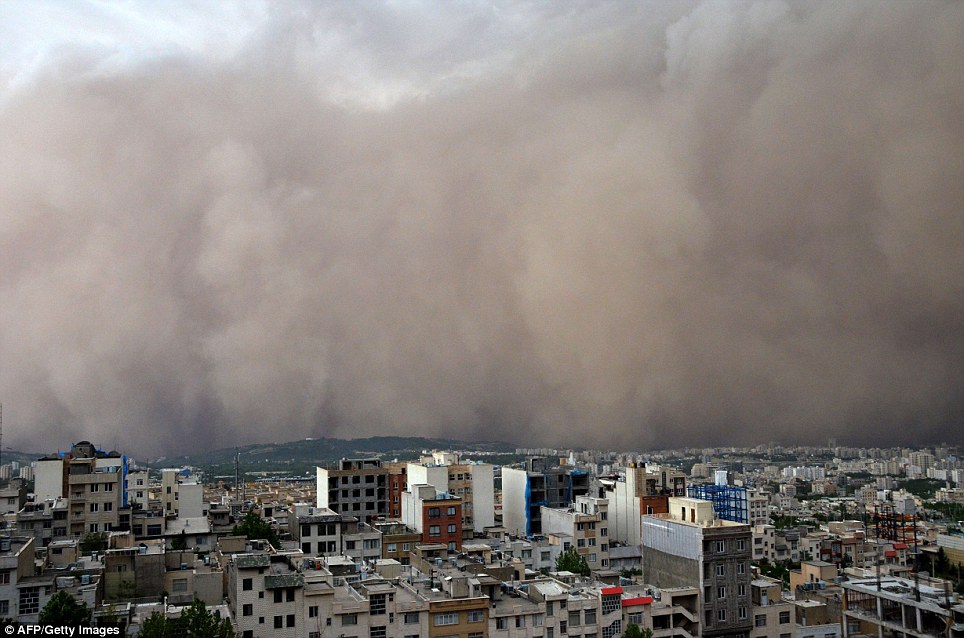 By Sara Rajabova
An Iranian official's latest remarks show that the government is experiencing great difficulty to address environmental problems.
Masoumeh Ebtekar, the head of the Iranian Department of Environment said Iranian people should tolerate dust storms, as no official can promise to remove the problem.
In recent years, dust storms in Iranian provinces have increased in frequency and density. The heavy dust storms have on occasions caused people to experience serious respiratory problems, sometimes even forcing them to seek medical care.
People should contribute to plans for reducing air pollution and reducing their use of personal cars, Fars news agency quoted Ebtekar as saying on May 5.
She said in cooperation with regional and international organizations, the expansion of dust storms should be curbed, adding that the erosion of soil and improper patterns of consumption have worsened the dust storm predicament.
Ebtekar further noted that military conflicts in the region and unused farmlands have caused the flow of dust storms from Iraq, Syria, and Saudi Arabia to move toward Iran.
The dust storms in Iran's southern provinces have increased in February, sparking public protests.
In February, Ebtekar said coping with the dust particles problem requires long term planning and that temporary arrangements are not practical.
She added that the administration does not intend to conceal realities, insisting that long term planning will need to be set in place.
The storms are believed to be the result of dust being carried by atmospheric circulation from lands to the west of Iran.
Some have blamed the desertification of lagoons in Iraq and the strong winds from the deserts of Saudi Arabia for the blanket of dust reaching Iranian cities.
--
Sara Rajabova is AzerNews' staff journalist, follow her on Twitter: @SaraRajabova

Follow us on Twitter @AzerNewsAz