Turkmenistan becomes more alluring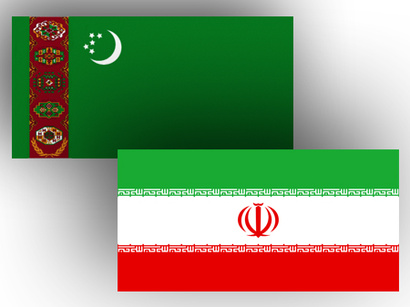 By Laman Sadigova
Relations between the Islamic Republic of Iran and Turkmenistan have always been cordial.
A meeting between Iranian President Hassan Rouhani and his Turkmen counterpart Gurbanguly Berdimuhamedow was held in Ashgabat on March 11 during which the two leaders discussed future opportunities and bilateral relations.
For Iran, Turkmenistan has always been a valuable strategic partner. Iran has always supported Turkmenistan in its policy of neutrality, since such an option is actually profitable to Iran. The idea of having a buffer zone, an area upon which the U.S. does hold strong influence has always interested Iran since it allows it to expand its own political traction, free from constraints.
The two countries have enjoyed good relations since Turkmenistan's independence in 1991. The demise of the Soviet Union gave Iran the opportunity to increase its regional political profile.
Russia has always been Iran's political ally, a counterweight to U.S. influence. Close relations between Iran and Russia has always frightened the West. The EU sanctions against Russia and the UN's sanctions against Iran connect them in an even stronger partnership.
Iran's evolving relations with the Central Asian states has been seen as a catalyst for the European Union's political expansion.
Central Asia has in previous decades undoubtedly fallen under Russia's sphere of influence, but as time goes on it appears to be changing. The EU's increasing interest in the region worries both countries because of the potential risk it presents for their own regional roles. Should Western countries exert more influence in Central Asia, Russia will see its position diminish. Indeed, it seems like it
Iran's strong position in Central Asia gives the Islamic republic the opportunity to attain a number of related goals. The main goal is to overcome isolation, which was brought about by sanctions.
Moreover, increasing interest by the European Union, Iran and Russia, can certainly reanimate Central Asia's economy and may attract Turkmenistan to open its borders to all sides.
An interesting question is whether the EU will respond to Iran's actions? Will they take more decisive actions before Iran's attempts to overshadow their political efforts?
---
Follow Laman Sadigova on Twitter: @s_laman93
Follow us on Twitter @AzerNewsAz