29 September 2014 12:58 (UTC+04:00)
1 091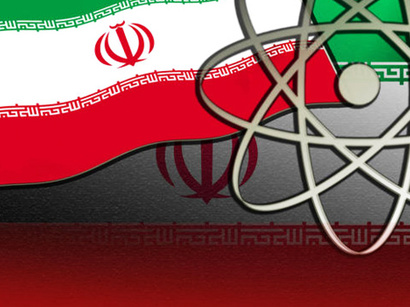 Iranian deputy foreign minister for Legal and International Affairs, Abbas Araqchi said that the next round of talks with the P5+1 countries on Iran 's nuclear case are to be held in two weeks in one of the European cities.
The top nuclear negotiator underlined that disagreements between the two sides on important issues still remain, IRNA news agency reported.
"The two sides reached mutual understanding during the New York negotiations which were held in a constructive atmosphere," he said.
The recent round of talks between Iran and the group P5+1 ended on September 26 in New York without any significant progress.
Negotiators from Iran and the P5+1 comprised of Great Britain, China , France , Russia , the United States plus Germany opened a new round of talks on Sept. 19 with only two months left to reach a comprehensive deal on Tehran 's disputed nuclear program.
Iran and the P5+1 sealed an interim deal for a six-month period in Geneva on Nov. 23, 2013.
Under the deal, dubbed the Geneva Joint Plan of Action, the six countries undertook to provide Iran with some sanctions relief in exchange for Iran agreeing to limit certain aspects of its nuclear activities.
The deal took effect on Jan. 20 and expired on July 20. However the two sides agreed to extend their talks for four months until Nov. 24, 2014 to reach a permanent deal on Tehran 's disputed nuclear program.
The U.S. and its western allies suspect Iran of developing a nuclear weapon - something that Iran denies. The Islamic Republic has on numerous occasions stated that it does not seek to develop nuclear weapons, using nuclear technology for electricity generation and medical purposes instead.
Related News