Tajikistan constructs 8 new small HPPs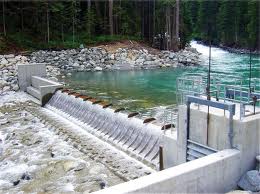 By Aynur Jafarova
Tajikistan has constructed eight new small hydropower plants with a total capacity of over 6.7 MW of electricity under the project titled "Construction of small hydropower plants in rural areas of Tajikistan", local media reported.
This project is being financed by the loans taken from the Asian Development Bank (ADB).
In particular, Marzich (4.3 MW), Shirkent (576 kW), Khorma (180 kW), Fathabad (282 kW), Pitavkul (1, 1 MW), Shashboloi (183 kW) and Sangikar (1 MW) hydropower plants were put in service in the country.
These small hydropower plants were built in Tajikistan's Ayni, Nurabad, Rasht, Tajikabad, Jirgatal, Baljuvan, Tursunzade and Shakhrinav regions.
As of July 1, these plants have produced 11 million kWh of electricity.
In March, the Tajik government said the country will make the changes when designing the construction of small hydropower plants.
While the existence of water in summer was taken into account while designing the small hydropower plants in the past, they will now be constructed in places where rivers have sufficient volume of water to generate electricity during the winter.
Experts believe that water freezes or disappears in winter, which causes power shortages in Tajikistan when demand for power increases due to the cold weather.
Such works are conducted for the efficient year-round operation of small hydropower plants. Also, special attention will be paid to ordering energy equipment for these small hydropower plants.