Israel's military attack on Iran to be its 'last mistake'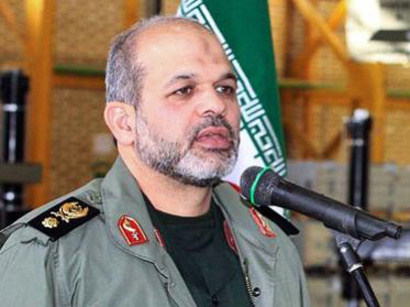 Israel's military action against Iran would be this country's last mistake, Iran's Defense Minister Ahmad Vahidi said, ISNA news agency reported.

Vahidi made the remarks in Iran's Isfahan city, where he went this morning along with current president of Iran, Mahmoud Ahmadinejad.

Vahidi's statement on Israel came as a response to the words of U.S. Defense Secretary Chuck Hagel.

Hagel said a major U.S. arms deal with Israel sends a "very clear signal" to Iran that military action could be used to stop Tehran from obtaining nuclear weapons.

Hagel made the comment to reporters on Sunday, as he flew to Israel to finalize the sale of advanced U.S. weapons including missiles designed to destroy enemy air defenses, aerial refueling tankers and troop transport planes.

Ahmad Vahidi said that the threats coming from the U.S. and Israel do not matter for Iran, adding that these threats show their aggressiveness, and reveal their false statements.