President Iohannis: Romania always supports Azerbaijan's territorial integrity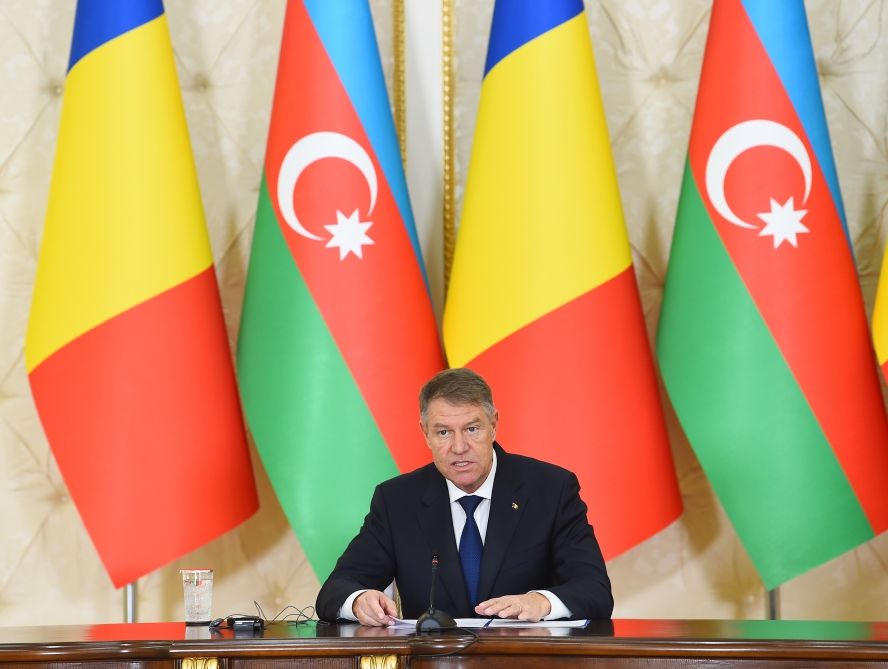 Romania has always supported Azerbaijan's territorial integrity and sovereignty, Azernews reports, citing Romania's President Klaus Iohannis telling the press statement in Baku on February 2, 2023.
"Romania and Azerbaijan have had good diplomatic and political relations for 30 years. In 2022, a very strong impetus was given to this and Mr. President visited Bucharest. During that visit, on December 17, we signed the Agreement on a strategic partnership in the field of green energy development and transmission between the governments of Azerbaijan, Georgia, Romania and Hungary," Klaus Iohannis said.
Klaus Iohannis added that Romania is a sincere and true friend of Azerbaijan.
"Mr. President, Romania is a sincere and true friend of Azerbaijan. Romania's position has always been clear. We have always supported the territorial integrity and sovereignty of countries," he said, adding that "one of the last issues we discussed with Mr. Aliyev was Russia's aggression against Ukraine and the situation in the Black Sea region. We emphasized the importance of solidarity in such a complex situation and highly appreciated Azerbaijan's position on these issues. Thus, regional cooperation, diversification of sources and routes are based on the basic principle of projects like the Southern Gas Corridor. We are sure that Azerbaijan, as a reliable partner, will advance such projects in the future".
---
Follow us on Twitter @AzerNewsAz