Hungary intends to expand gas supplies through Azerbaijani gas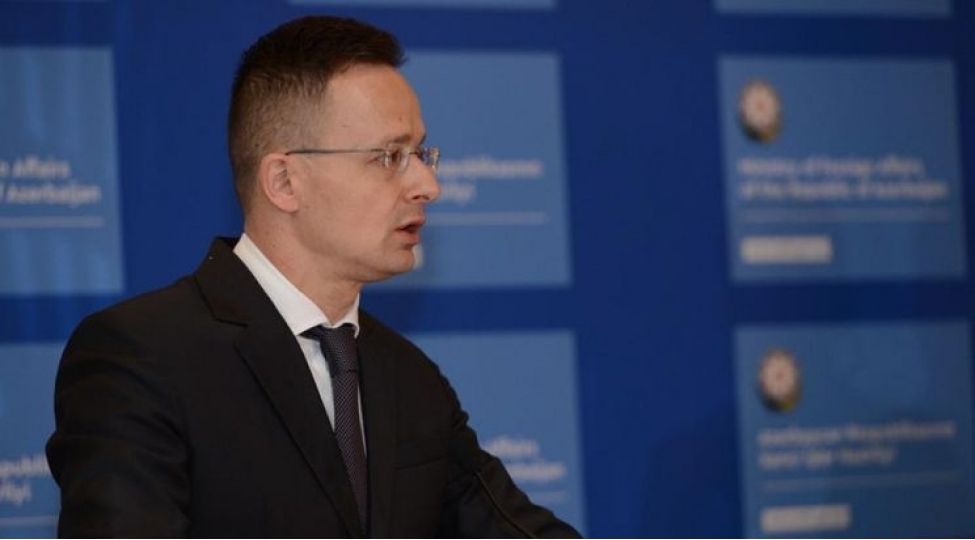 The Hungarian government is seeking to diversify energy sources through Azerbaijani gas, Azernews reports per TASS.
Hungarian Minister of Foreign Affairs and Foreign Economic Relations Peter Szijjarto announced on Monday that the Hungarian company MVM has commenced negotiations with its Turkish partner on expanding gas supplies by means of Azerbaijani gas, as well as liquefied natural gas (LNG) delivered to Turkish seaports.
In the meantime, the Hungarian minister and Minister of Industry and Technology of Turkiye Mustafa Varank discussed similar issues at a meeting of the bilateral commission on economic cooperation in Budapest.
The minister added that MVM and its Turkish partners are negotiating "on the volume and timing of deliveries to the Hungarian market". He underlined that the expansion of Azerbaijani gas supplies to Europe will require large investments and Hungary counts on financial assistance from the EU.
Azerbaijani gas supply to Europe began at the very end of 2020 through the Trans-Adriatic pipeline, which is an integral part of the Southern Gas Corridor. Deliveries are designed to last for 25 years, and their volume should be more than 10bn cubic meters. Of this amount, 8bn cubic meters are the share of Italy, while Greece and Bulgaria receive 1bn each. In accordance with the agreement between Azerbaijan and the European Union, gas supplies to Europe in the next five years will increase to 20bn cubic meters per year.
The Southern Gas Corridor is an initiative of the European Commission for a natural gas supply route from the Caspian and Middle Eastern regions to Europe. The goal of the Southern Gas Corridor is to reduce Europe's dependency on Russian gas and add diverse sources of energy supply. Its capacity is 16bn cubic meters per year. The length of the Southern Gas Corridor is 3,500 km. The total investment of this route is estimated at $35bn. The main supply source would be the Shah Deniz gas field with reserves of 1.2 trillion cubic meters, located in the Caspian Sea.
---
Follow us on Twitter @AzerNewsAz