Envoy: Opening of Azerbaijani diplomatic representation in Palestine proof of strength of bilateral ties [INTERVIEW]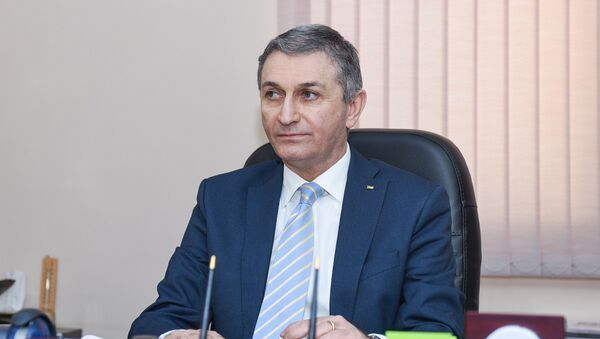 In an exclusive interview with Azernews, Palestinian Ambassador to Azerbaijan Nasser Abdul Kareem spoke about the current state of Azerbaijani-Palestine relations, the most significant points in the history of relations between the two countries, the opening of Azerbaijani representative office in Palestine, as well as prospects for and potential spheres of cooperation development.
Q: Mr. Ambassador, could you please tell us about the history of Palestine-Azerbaijani relations?
A: Our relations go way back in history. Even long before the restoration of independence, relations between the two peoples and their leaders were characterized by a strong affinity, as their shared values and culture formed the basis for the bonds that bound them throughout history while sharing similar challenges.
When Azerbaijan restored its independence, Palestine was one of the first countries to establish diplomatic relations with Azerbaijan.
One must mention the good relations between the two late leaders Yasser Arafat and Heydar Aliyev, and that hundreds of Palestinian students have graduated from Azerbaijani universities since last century.
Q: What is your assessment of the current state of Azerbaijani-Palestine relations?
A: In the last decade, the relations under the guidance of both Presidents Mahmoud Abbas and Ilham Aliyev have reached a higher level of cooperation, coordination, and development, signing multiple agreements in different fields, providing unwavering support to each other on the world stage, becoming a good example of friendship and solidarity.
Q: As last year marked the 30th anniversary of the establishment of diplomatic relations between Azerbaijan and Palestine, in your opinion, what were the most significant points in the history of relations between the two countries?
A: There are many, but the ones that come instantly to mind are President Abbas' visit to Azerbaijan and his meeting with President Aliyev in 2011, where they stood next to each other declaring resolute fraternal support to each other.
Opening the Palestinian embassy in Azerbaijan in 2011 is another landmark; and finally, the decision to open Azerbaijan's diplomatic representation in Palestine is further proof of the strength of our bilateral relations, and Azerbaijan's unyielding support to Palestine's cause of independence with East Jerusalem as its capital.
Q: Recently, Azerbaijan announced the establishment of the country's representative office in Palestine. In your opinion, how will this help in developing the relations between the two countries?
A: It is another important milestone in our relations and an embodiment of the will and commitment to developing them further to higher planes.
It will enhance coordination and bring people-to-people contacts closer. Hoping the day is not far when Azerbaijan opens its embassy in the Capital of Palestine - East Jerusalem.
Q: What are the prospects and potential fields of cooperation development between Azerbaijan and Palestine?
A: We already work, coordinate, and cooperate closely with each other politically in international organizations, such as the UN, OIC, and the Non-Aligned Movement currently chaired by Azerbaijan.
In education, you would see many Palestinian students studying at Azerbaijani universities; it can be developed by increasing cooperation between the universities in both countries.
The spheres of commerce and tourism have not reached the aspired potential yet, but there are good prospects to enhance and increase the exchange volume between our countries.
---
Ayya Lmahamad is AzerNews' staff journalist, follow her on Twitter: @AyyaLmahamad
Follow us on Twitter @AzerNewsAz