28 January 2019 17:34 (UTC+04:00)
1 903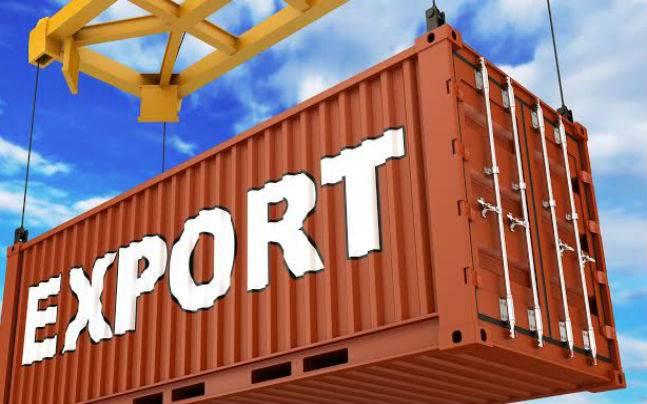 By Abdul Kerimkhanov
Arystan Kabikenov, Vice Minister of Industry and Infrastructure Development of Kazakhstan, spoke about the funds allocated in 2019 to increase the export potential, Kazakh media reports.
"In order not to lose the traditional export markets, as well as to expand the geography of supplies and product range for the coming year, 500 billion tenge ($1.32 billion) has been allocated," the speaker said at a press conference in the Government.
He considers these funds will be used to finance export-oriented projects, at the expense of previously allocated return 220 billion tenge ($650 million).
"A new financing of 80 billion tenge ($212 million) is introduced, aimed at lending to importers and exporters through DBK tools. Also, the authorized capital of KazakhExport will be increased by 68 billion tenge ($180 million) and a new type of state guarantee in the amount of 102 billion tenge ($270 million) will be introduced", said the Vice Minister.
He added that the introduction of a mechanism to reimburse part of the transportation costs of domestic exporters is planned.
"This is a new tool of 20 billion tenge ($53 million). In addition, it is planned to strengthen traditional types and introduce new tools of service support, which will cost 10 billion tenge ($26 million)," he explained.
The Vice-Minister stressed that the department provides for conducting trade and economic missions, national exhibitions abroad, marketing promotion of products, comprehensive analysis of sales markets, reimbursement of part of the costs of product certification to exporters.
"In general, due to these measures, we expect the growth of export earnings by 2021 to 725 billion tenge ($1.92 billion)," stressed Kabikenov.
Kabikenov noticed that Kazakhstan annually increases exports by 8-10 products and for 2019, the country plans to expand the geography of exports of railway products to Egypt, Azerbaijan, Uzbekistan, ammonium nitrate - to Georgia.
Kazakhstan will export yellow phosphorus and phosphorus-potassium fertilizers will be exported to the U.S., Germany, Poland, the Czech Republic, ice cream to Mongolia, water, milk, meat to Afghanistan, Singapore and China, passenger cars to Kyrgyzstan, fittings to Tajikistan, cereals - in Tatarstan, safflower oil - in Japan.
"New export goods are being opened - sodium cyanide to Russia, semolin in the Russia, Kyrgyzstan, Uzbekistan, and China. Europe, Iran, soft packaging - to Russia, Tajikistan, ammonium sulphate - to Russia, Kyrgyzstan, Tajikistan, chrome products, soft drinks - to Japan, UK, Turkey, Afghanistan, Turkmenistan, Belarus," the speaker added.
"The dynamics are positive. There are expectations to increase exports by 1.5 times by 2022," the speaker concluded.
The world's leading buyers will visit Kazakh enterprises in 2019.
---
Abdul Kerimkhanov is AzerNews' staff journalist, follow him on Twitter: @AbdulKerim94
Follow us on Twitter @AzerNewsAz
Related News