24 October 2018 11:59 (UTC+04:00)
1 968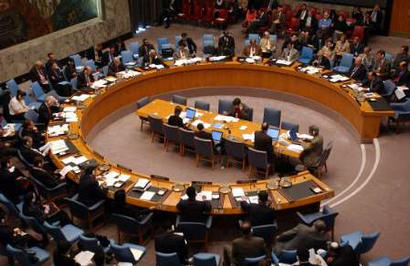 By Trend
The UN Security Council on Tuesday welcomed the holding of parliamentary elections in Afghanistan, and stressed that Saturday's elections under difficult security conditions constituted an important moment in the country's democratic development, according to Xinhua.
The members of the Security Council commended the participation and courage of Afghans, including the engagement of Afghan women in the elections both as voters and candidates, and reiterated their continued support for the government and people of Afghanistan in their efforts to develop sustainable democratic institutions, said the council in a press statement.
The council members reiterated the important role of the Afghan electoral institutions and called on these institutions to redouble efforts to ensure the integrity, neutrality and transparency of the electoral process, including with regard to the detection and prevention of fraud and the observation of the tabulation and announcement of results.
The members of the Security Council noted that voting in Kandahar was postponed due to recent security incidents, and emphasized the importance of having this voting take place, said the statement.
The council members called on all stakeholders to engage with the electoral institutions and processes with patience and respect, to continue to refrain from civil disorder and any acts that incite imminent violence or lead to instability, and to channel complaints through the established institutional mechanisms in line with Afghanistan's electoral laws and Constitution.
The council members condemned in the strongest terms the actions of those who attempted to disrupt the elections, such as attacks against civilians and electoral officials.
They emphasized that violence in any form, or the threat of violence, intended to disrupt the elections and the democratic process in Afghanistan is unacceptable and that perpetrators of such acts must be held to account and brought to justice.
--
Follow us on Twitter @AzerNewsAz
Related News