ADB increases Kazakhstan's GDP growth forecast for 2018-2019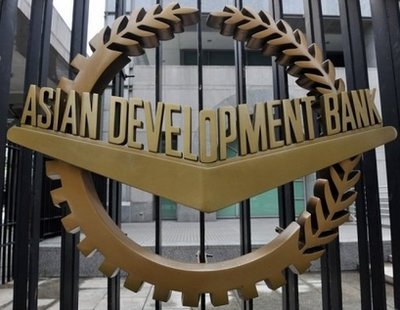 By Kamila Aliyeva
The Asian Development Bank (ADB) has raised the growth forecast of Kazakhstan's gross domestic product (GDP) for 2018 from 3.2 percent to 3.7 percent, for 2019 - from 3.5 percent to 3.9 percent, Kazinform reported.
According to ADB's updated annual economic report "Asian Development Review for 2018", the GDP growth of the region in 2018 will stand at the level of 6 percent. The forecast of GDP growth for 2019 will be reduced by 0.1 to 5.8 percent.
In turn, the growth forecast for Central Asia for 2018 was revised upwards by 0.1 point. Higher oil and natural gas prices, combined with increased exports and investment, lead to a significant economic growth in Central Asia, which is expected to be 4.1 percent this year.
"The updated growth forecast for Kazakhstan for 2018 was 3.7 percent that is higher than the previous forecast, which was 3.2 percent. The forecast for economic growth for 2019 was also revised upwards to 3.9 percent from 3.5 percent forecasted in the spring," ADB analysts said.
At the same time, the forecast for 2018 is now lower for the Kyrgyz Republic due to a slowdown in the extraction of minerals, for Turkmenistan - in anticipation of fiscal tightening and for Uzbekistan - with a protracted adaptation to the new exchange rate regime.
The Asian Development Bank was founded in 1966. The mission of the bank is to reduce poverty in the Asia-Pacific region (APR) through inclusive economic and environmentally sustainable growth, as well as regional integration. The head office of ADB is located in the capital of the Philippines - the city of Manila. The bank's shareholders are 67 countries, 48 of which are located in the Asia-Pacific region.
---
Kamila Aliyeva is AzerNews' staff journalist, follow her on Twitter: @Kami_Aliyeva
Follow us on Twitter @AzerNewsAz