Tajikistan denies transporting terrorists' weapons through its territory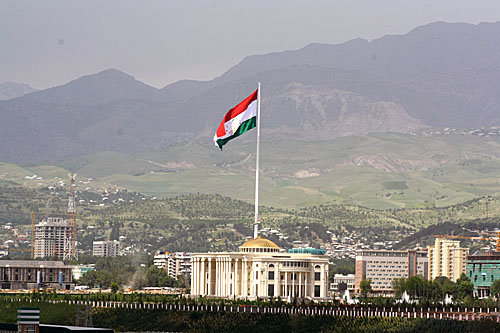 By Trend
The government of Tajikistan officially denied the alleged transport of Taliban terrorists' weapons through its territory.
"The baseless statement by General John Nicholson, commander of US forces in Afghanistan, in an exclusive interview with the BBC about alleged supplies of arms through the border of Tajikistan to the Taliban terrorist groups is deeply regrettable," the Tajik Foreign Ministry said in a message.
The ministry also stressed that Tajikistan had never recognized the legitimacy of the Taliban and, as an advocate of seeking a speedy peaceful resolution of the Afghan conflict, never provided its territory to third countries to carry out such actions, contrary to the fundamental approaches and the principled position of the country in matters of peace and security.
---
Follow us on Twitter @AzerNewsAz