Weird light and unknown flying object appear in Tehran's sky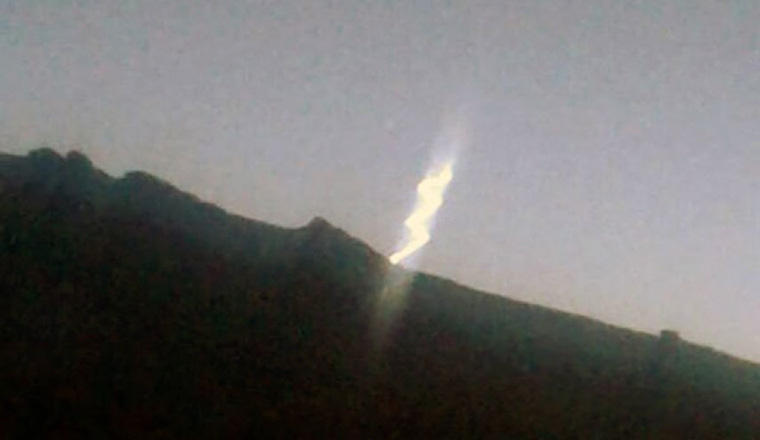 By Trend
The Islamic Revolution Guards Corps (IRGC) have issued a statement after residents in Tehran Province saw strange streaks of light in the night sky.
The Aerospace Force of the IRGC has said that the light over the sky of the counties of Damavand and Bumahen in Tehran Province came from a "tactical exercise" carried out by its "fixed-wing and rotary-wing aircraft as well as drones" in the early hours of Tuesday, Iranian media outlets reported.
According to the statement, the exercise was conducted at an IRGC base in the province.
Residents reportedly saw an unknown flying object over the sky of counties of Damavand and Bumahen this morning.
---
Follow us on Twitter @AzerNewsAz