Uzbekistan ready to invest in Iran's petrochemical sector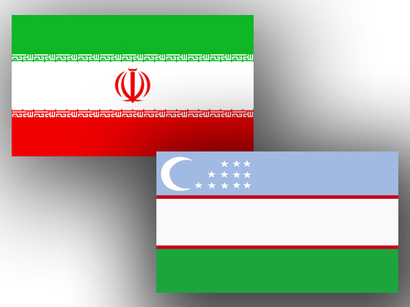 By Kamila Aliyeva
Uzbekistan is willing to have a stake in Iran's petrochemical ventures around the Persian Gulf, the head of the National Petrochemical Company said on November 22.
"Uzbekistan is rich in natural gas resources, but the country is open to making investment [in petrochemical projects] where there is abundant gas supply and access to international waters," Seyyed Reza Norouz-Zadeh said.
Potential investment of Uzbekistan in Iran's petroleum industry came to the forefront last week during a meeting between Iran's Oil Minister Bijan Namdar Zanganeh and Uzbekistan's Deputy Prime Minister Alisher Sultanov.
"Representatives of NPC and the government of Uzbekistan are now set to assess petrochemical investment opportunities in Iran," Norouz-Zadeh said.
The Central Asian state is particularly interested in methanol-to-olefin projects. Olefin is the building block for wallpapers, carpeting, ropes and vehicle interiors.
The minister said earlier that Tehran and Tashkent also discussed the shipment of Iranian oil to Uzbekistan, but the talks are reportedly at an early stage. Iran is fully ready to meet the energy needs of Uzbekistan, according to the minister.
It should be noted that Iran opened its energy market for foreign investments after the lifting of international sanctions in January 2016. Iran's current oil export capacity stands at about 2.6 million barrels per day most of which is shipped to Asia, a quarter to Europe and the rest to the other markets.
Uzbekistan is rich in hydrocarbon resources, and about 60 percent of its territory possesses potential oil and gas reserves. However, the supplies no longer meet the demand for oil products in the country. Oil production drop in the last years has resulted in only 60 percent operation of its full refining capacity.
Moreover, oil production in the country is forecasted to further decline. As a result, Uzbekistan has turned from a net exporter into a net import of crude oil to process it in its refineries.
While oil-processing capacity of Uzbekistan will remain within the same range of 225,000 and 230,000 bbl/day up until 2024, the volume of the refined oil products is expected to decline from 75,640 bbl/day to 69,050 bbl/day by 2024. Therefore, Uzbekistan will have to increase the volume of crude oil imports in the near future from Russia, Kazakhstan and now Iran if it decides to take the advantage of its oil refining capacity.
---
Kamila Aliyeva is AzerNews' staff journalist, follow her on Twitter: @Kami_Aliyeva
Follow us on Twitter @AzerNewsAz