7 February 2017 15:48 (UTC+04:00)
2 366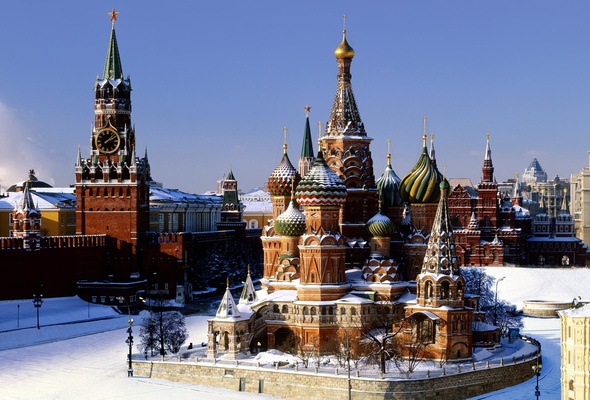 By Kamila Aliyeva
Moscow believes that the revision of the nuclear deal with Iran would be too risky.
Russia's deputy foreign minister Sergei Ryabkov said on February 6 it would be too risky for the United States to try to reopen a nuclear deal with Iran, the Interfax news agency reported.
"Don't try to fix what is not broken," Ryabkov was quoted as saying in an interview with the agency.
Ryabkov, commenting on Washington's statements about Iran and the Joint Comprehensive Plan of Action (JCPOA), noted that he personally doesn't believe that the new U.S. administration "has an intention to completely withdraw from the agreement and offer in return something completely new, that is to offer all partners to start with a clean slate."
The diplomat said that an attempt to rewrite the agreement means opening a Pandora's Box.
Earlier, the Kremlin said it did not agree with U.S. President Donald Trump's assessment of Iran as "the number one terrorist state" and wanted to deepen what it described as already good ties with Tehran.
The Kremlin was responding to comments Trump made to Fox News in an interview aired at the weekend in which he complained that Iran had "total disregard" for the United States.
Kremlin spokesman Dmitry Peskov said in a conference call with reporters that Moscow saw things differently.
"Russia has friendly partner-like relations with Iran, we cooperate on a wide range of issues, value our trade ties, and hope to develop them further," said Peskov.
During his presidential campaign, Trump said he believes that the nuclear agreement with Iran signed by the Obama administration is "the worst deal ever negotiated", and in case of his election as a head of the White House, he will reconsider it.
The negotiations on the Iranian nuclear issue began in 2004, as Western nations were accusing Tehran of developing a "secret military nuclear program. Since 2006, negotiations with Iran were led by the "six" of international mediators (the five permanent UN Security Council members and Germany). A number of resolutions were adopted requiring Iran to stop enriching uranium with nuclear proliferation purposes. These resolutions were progressively accompanied by restrictive measures to persuade Iran to comply. In 2006-2010 the United Nations, the United States, and the European Union implemented several packages of sanctions against Iran.
Lengthy negotiations resulted in the adoption of the Joint Comprehensive Plan of Action (JCPOA), the fulfillment of which could completely remove previously lifted economic and financial sanctions imposed by the UN Security Council, the United States, and the European Union. The long-anticipated deal was achieved in Vienna on July 14, 2015, that committed Iran not to produce weapons-grade plutonium for 15 years, to keep no more than 300 kg of enriched uranium to 3.67 percent, and to convert nuclear facilities and use them exclusively for peaceful purposes.
Meanwhile, Iranian Foreign Minister Mohammad Javad Zarif has forecast that his country would have difficult days during Trump's term in office.
Elaborating on concerns over Trump's approach to Iran's nuclear, Zarif said the JCPOA is not a bilateral accord between Iran and the US, adding the nuclear accord has been implemented.
Saying that Trump may make efforts to renegotiate the nuclear deal, he added that Iran alongside with other signatories of the accord is against reexamining the JCPOA.
---
Follow us on Twitter @AzerNewsAz
Related News