16 October 2015 15:41 (UTC+04:00)
2 032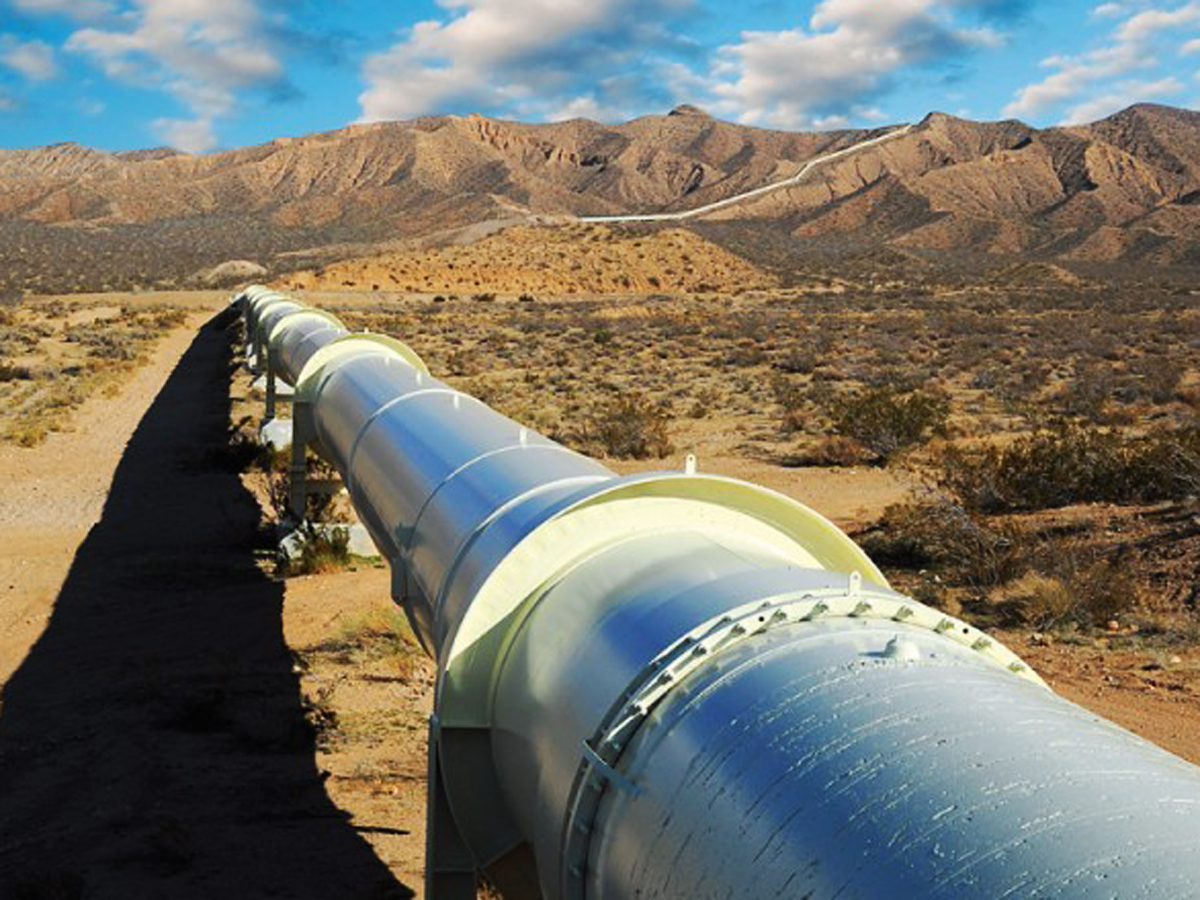 By Gulgiz Dadashova
Azerbaijan, a keystone country in energy-rich Caspian basin, stands strong in its intention to become a net gas exporter, which will contribute to Europe's natural gas diversification goals.
Although historically an oil producer, Azerbaijan's importance as a natural gas producer and exporter is growing, as was noted in a recently published report by the US Energy Information Administration.
While Azerbaijan is widely recognized as the initiator of the Southern Gas Corridor project, designed to bring Caspian gas to energy-hungry Europe, other proposals for pipelines to Turkey and from Turkey into Europe over the past 10 to 15 years have been canceled or are otherwise on hold.
For more than a decade, companies have been announcing proposals to build new pipelines to connect natural gas resources in Russia, Central Asia, and the Middle East with consumers in southern Europe.
In contrast to all these ideas, three new or expanded pipelines – South Caucasus Pipeline Expansion, Trans-Anatolian Natural Gas Pipeline and Trans Adriatic Pipeline – were able to advance and will move gas from Azerbaijan to southern Europe, according to the EIA.
"Construction or preliminary work has begun on three new pipelines designed to flow new supplies of natural gas from Azerbaijan to consumers in Turkey, Bulgaria, Greece, and Italy," the EIA said.
European energy officials have long been talking to energy-rich countries in the Caspian region about entering an energy partnership that would bypass Russia to bring alternative gas supplies to Europe. The Southern Gas Corridor will realize this dream of Europe.
The $45 billion Southern Corridor project, signed in 2013, would deliver the Shah Deniz gas directly to Europe, starting in 2020. In 2018, the gas will reach Turkey and in early 2020 customers in Greece, Bulgaria and Italy will start receiving gas from Shah Deniz.
But, Azerbaijan's plans over the Southern Gas Corridor are not limited to the Shah-Deniz 2 project. While the focus is on the Shah-Deniz field with estimated gas reserves at 1.2 trillion cubic meters, Azerbaijan possess additional significant gas fields such as Absheron, Umid, Babek and Nakhchivan, of which Absheron field is projected to be commenced in 2021.
At a later stage, other suppliers may also join the project. Given that the SGC route bypasses both Ukraine and Russia, and due to the financial and strategic interests it will generate, Turkmenistan and Iran have repeatedly expressed interest in the project.
The EIA further reported that the lifting of sanctions on Iran would allow European countries to import gas from Iran.
"Although Iran already exports natural gas to Turkey, it has long had plans to export larger volumes of natural gas through Turkey to Europe," the EIA said.
However, according to the energy agency, other hurdles would remain, including agreeing on a natural gas price and meeting Iran's growing domestic demands for natural gas, especially for enhanced oil recovery, power generation and winter heating
Baku, which had offered to establish an energy partnership with Tehran even before the nuclear deal, is also eager to help Turkmenistan bring its gas to the world market, and the country is cooperating with its strategic ally Turkey in this regard.
Turkmenistan, which holds the world's fourth-largest natural gas reserves and pursues a neutral geopolitical course, would indeed be a valuable player in the project.
The EIA report also touched upon the Russian-backed Turkish Stream gas pipeline, once dubbed a rival project to the SGC.
The future of the Turkish Stream gas pipeline is currently uncertain, the EIA said in its report, explaining that Russia and Turkey have been unable to reach a final agreement on the pipeline and, in July 2015, Gazprom canceled its contract with Saipem, an Italian company contracted to lay the first part of the pipeline
The Turkish Stream, backed by Russia's majority state-owned natural gas company Gazprom, would have the same capacity to transport natural gas from Russia across the Black Sea as the previously cancelled South Stream, but it would make landfall in Turkey, instead of Bulgaria.
--
Follow Gulgiz Dadashova on Twitter: @GulgizD
Follow us on Twitter @AzerNewsAz
Related News