EBRD eyes financing of TAP and TANAP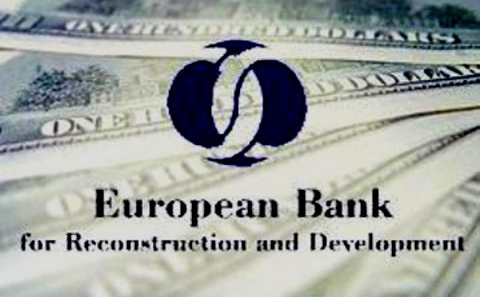 By Gulgiz Dadashova
The European Bank for Reconstruction and Development (EBRD) is considering an opportunity of participation in financing of the Trans-Adriatic Gas Pipeline (TAP) and the Trans-Anatolian Gas Pipeline (TANAP) projects, designed to transport the Azerbaijani gas to Europe.
"These projects are very important for Azerbaijan and the entire region," EBRD president Suma Chakrabarti said at a press conference on July 15. "Azerbaijan can play an important role in Europe's energy security through these projects. We consider this possibility and discuss the prospects for cooperation in this sphere with the Azerbaijani government. Before making a decision, a wide range of issues must be discussed and much work must be conducted."
Azerbaijan, which is interested in diversifying export sources, is seen as a key player in the energy supply and security of Eurasia. The country's Shah Deniz field has proved to be a secure and reliable supplier of gas to Azerbaijan, Georgia and Turkey as well as Europe.
In late June, the consortium developing Azerbaijan's giant Shah Deniz field in the Caspian Sea made a decision in favor of TAP to transport Azerbaijani gas to Europe. TAP will bring an initial 10 billion cubic meters of Azerbaijani gas a year across Albania and Greece, and into Italy. First gas is expected in 2019.
TAP pipeline's initial capacity will be 10 billion cubic meters per year, but it will be easily expandable to 20 billion cubic meters. TAP's shareholders are AXPO of Switzerland (42.5 per cent), Norway's Statoil (42.5 per cent) and E.ON Ruhrgas of Germany (15 per cent).
The TANAP project envisages construction of a pipeline from the eastern border of Turkey to the country's western border to supply gas from Azerbaijan's giant Shah Deniz gas condensate field. Initial capacity of the pipeline is expected to be 16 billion cubic meters per year. Around 6 billion cubic meters will be delivered to Turkey, while the rest will be transported to European markets.