20 June 2013 11:12 (UTC+04:00)
1 113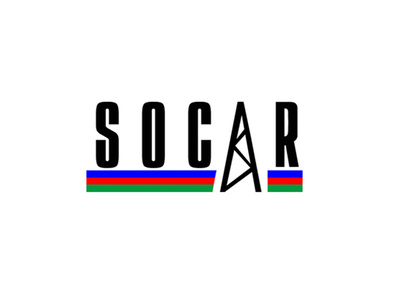 By Aynur Jafarova
Azerbaijan's state energy company SOCAR will proceed in making major investment in the projects in Turkey next spring, SOCAR Vice President Suleyman Gasimov told Trend news agency on June 19.
"Work with export-import banks are in the final stage. We plan to start attracting funds of the banks in March next year. Prior to that, we will use both internal funds and funds of the State Oil Fund of Azerbaijan. Currently, a large amount of money is required. We plan to spend up to $1 billion by the end of 2013," Gasimov said.
According to him, in order to ensure public participation in the Trans Anatolian gas pipeline (TANAP) project, it is important to establish a separate government body.
TANAP will bring gas from Azerbaijan to the European edge of Turkey, and could be connected with either Nabucco or TAP pipeline. The TANAP project envisages construction of a pipeline from the eastern border of Turkey to the country's western border to supply gas from the giant Shah Deniz gas condensate field in the Caspian Sea. Initial capacity of the pipeline is expected to be 16 billion cubic meters per year. Around 6 billion cubic meters will be delivered to Turkey, while the rest will be transported to European markets.
According to Gasimov, the projects in Turkey will involve resources from Export-Import Bank (Eximbank) of the U.S., Japan, South Korea and European countries.
Earlier Petkim Petrochemical Holding board chairman Vagif Aliyev said that about $7-$8 billion of the total investments in Turkey will be made in the construction of Turkey's first chemical industrial park Value-Site.
SOCAR is one of the world's most well-established oil companies, active in Turkey since May 30, 2008. The volume of investments that SOCAR will invest in the projects in Turkey is estimated at $17 billion.
SOCAR is involved in a number of major investment projects in Turkey, including the construction of the TANAP pipeline, Star refinery and others.
Mutual investments between Azerbaijan and Turkey amount to more than $10 billion. The amount of Azerbaijan's investments to Turkey in the coming years is estimated at $21 billion.
According to the 2012 results, trade turnover between the two countries amounted to $2.12 billion. Turkey ranked first among foreign trade partners of Azerbaijan for the volume of imports ($1.520 billion) with a share of 15.75 percent in Azerbaijani imports.
The number of companies with Azerbaijani capital in Turkey reached 1,100 by the end of 2012.
Related News