TAP can open many European gas markets to Azerbaijan, its official says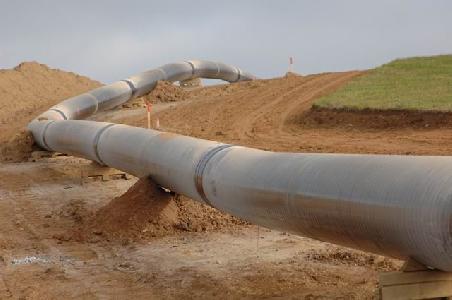 The Trans Adriatic Pipeline (TAP) system is the most well developed pipeline project with the opportunity to provide Azerbaijani gas with access to multiple European markets, Michael Hoffmann, TAP External Affairs Director told in interview with Trend news agency in Baku.
"TAP can facilitate Azerbaijani gas reaching different parts of Europe," Hoffmann said.
Hoffmann stressed that in this respect, TAP offers great opportunity for Azerbaijan not only for Shah Deniz gas, but also for gas from other Azerbaijani fields.
The TAP project is designed to transport gas from the Caspian region via Greece and Albania and across the Adriatic Sea to Southern Italy and further to Western Europe.
TAP's initial pipeline capacity will be 10 billion cubic metres per year, but is easily expandable to 20 billion cubic metres per year. TAP's shareholders are AXPO of Switzerland (42.5 percent), Norway's Statoil (42.5 percent) and E.ON Ruhrgas of Germany (15 percent).
Hoffmann emphasized that besides bringing gas into Italy and the opportunity to supply the Greek market, TAP may also provide Azerbaijani gas with the access to such markets as Albania, Montenegro, Bosnia and Herzegovina, Croatia and etc. by connecting TAP to so called Ionian Adriatic Pipeline (IAP).
IAP is a proposed gas pipeline in Western Balkans. TAP has already signed memorandums of understanding with developers of the IAP project, including Plinacro (Croatia), BH-Gas (Bosnia and Herzegovina).
According to Hoffmann, TAP can easily bring gas to other major European markets in addition to Italy, like Germany, France, the UK and Switzerland by linking to the existing Transitgas pipeline system.
Hoffmann said that the Transitgas pipeline system would be able to supply 15 bcm through new physical reverse flow to markets north of Italy, probably by 2018.
TAP can also bring gas to Bulgaria through the planned IGB (Interconnector Greece-Bulgaria) pipeline project or through the existing pipeline that currently brings gas from North to the South through Bulgaria down to Greece.
"With some minor modifications you can do physical reverse flow on that pipeline. We understand that studies are being considered by the relevant authorities in this respect," Hoffmann said.