bp conducts new drilling operation in Azerbaijan for first time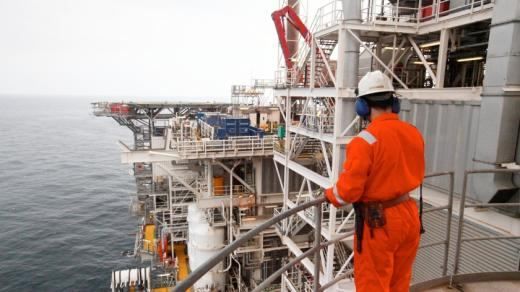 In 2022, bp spent about $470m in operating expenditure and $1.6bn in capital expenditure on ACG activities, Azernews reports, citing a bp press release.
During the year, the Azeri Central East (ACE) platform topsides and drilling facilities fabrication activities continued at the fabrication yard in Bibi-Heybat. The integration of the drilling facilities into the topsides progressed with both the modular drilling support module (MDSM) and the drilling equipment set (DES) fully handed over to commissioning and the drilling rig skidding commissioning commenced.
This followed the safe execution of the 2,350 tonnes MDSM and the 2,400 tonnes DES jack up to the final height of around 27 meters and then their successful skid onto the topsides deck. This was a carefully planned complex "Jack and Skid" operation and a first for bp globally.
The topsides mechanical completion was achieved on schedule. The topsides commissioning reached the 85 percent progress milestone.
The living quarters are ready for onshore habitation following the successful completion of the handovers.
At the Heydar Aliyev Baku Deepwater Jacket factory (BDJF), the jacket has now been loaded onto the STB-01 transportation barge and is ready for sailing away offshore.
The derrick barge Azerbaijan arrived at BDJF where reactivation activities for the jacket installation commenced.
The diving support vessel completed diving operations on the oil system at the ACE and Central Azeri platform locations in preparation for the subsea isolation tool launch in the first quarter of 2023.
At the Sangachal terminal, onshore site construction and standalone commissioning activities for the ACE operations control from the shore were completed, and integration works with the ACE topsides commenced.
By the end of 2022, the ACE project had reached over 80 percent progress milestone.
---
Follow us on Twitter @AzerNewsAz