President: Azerbaijan to double gas supplies to Europe by 2027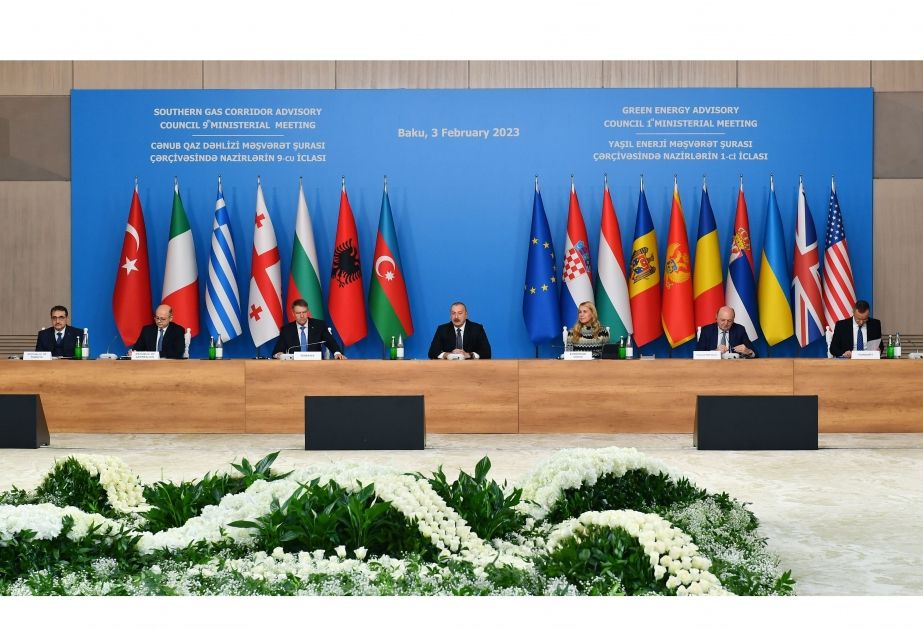 Azerbaijan plans to double gas export to Europe by 2027, Azerbaijani President Ilham Aliyev has said.
He made the remarks at the 9th Southern Gas Corridor Advisory Council Ministerial Meeting and the 1st Green Energy Advisory Council Ministerial Meeting in Baku.
"So, we plan by 2027 to double our gas export to Europe and this is doable. Because we have resources. We have the mutual political will, and we have a very high level of mutual trust. So, one of the important factors of the successful implementation of the Southern Gas Corridor project apart from technical and sometimes political issues to be resolved is the high level of mutual trust and I would even call it mutual solidarity, when we immediately are seeing that someone is in need trying to support," the president added.
In 2023, Azerbaijan plans to increase gas supplies to Europe to 11bn cu.m. As of 2022, Azerbaijan has exported 9.3 billion cubic meters of gas to Europe in the first 10 months and is expected to supply 11.5bn cu. m. of gas to Europe by the end of the year.
---
Follow us on Twitter @AzerNewsAz