Saudi Aramco entering Azerbaijani market [PHOTO]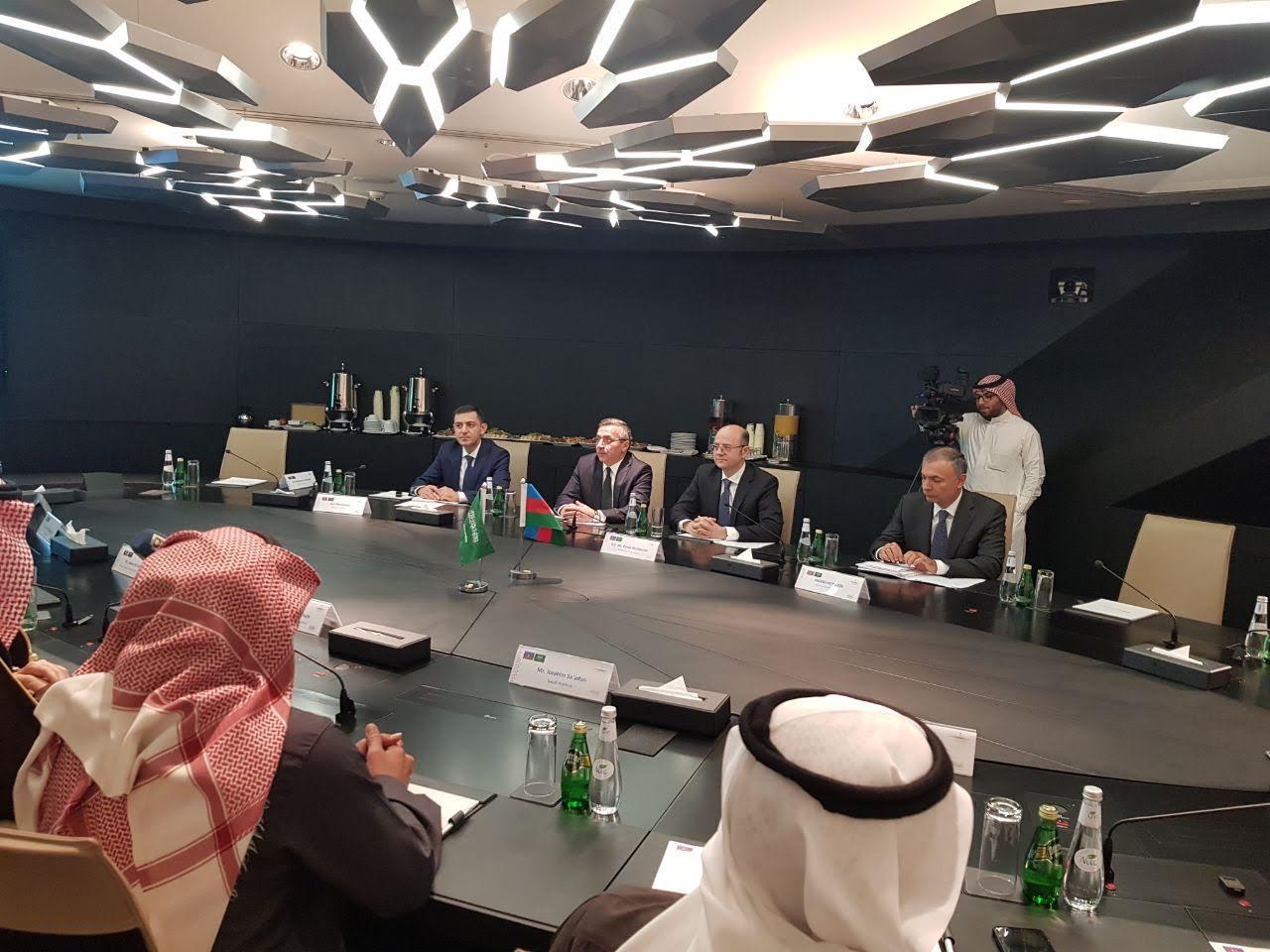 By Sara Israfilbayova
A representative office of Saudi Arabia's state oil company Saudi Aramco will be opened in Azerbaijan soon.
Minister of Energy, Industry and Mineral Resources of Saudi Arabia Khalid Al-Falih made the remarks at a meeting with Azerbaijan's Energy Minister Parviz Shahbazov, who is on an official visit to the country.
Shahbazov also met with Saudi King Salman bin Abdulaziz Al Saud.
The level of relations between Azerbaijan and Saudi Arabia, which are based on centuries-old historical and cultural roots, were highly appreciated during the meeting.
It was noted that a strong ground has been created for cooperation in all spheres and the parties expressed interest in expanding cooperation in all areas, including in the energy sector.
Further, the Azerbaijani minister met with CEO of Saudi Aramco Amin Nasser.
The meeting's participants discussed the possibility of implementing joint projects in third countries by Azerbaijan's state oil company SOCAR and Saudi Aramco.
Moreover, Minister Shahbazov visited a number of infrastructure facilities, oil fields of Saudi Arabia and held several meetings.
Saudi Aramco is the state-owned oil company of Saudi Arabia and a fully integrated, global petroleum and chemicals enterprise. Over the past 80 years it has become a world leader in hydrocarbons exploration, production, refining, distribution and marketing.
Diplomatic relations between the Republic of Azerbaijan and Kingdom of Saudi Arabia was established on February 24, 1992. Saudi Arabia was one of the first countries to recognize the independence of Azerbaijan in 1991.
Over the past years, there were numerous visits to different areas of both countries. In recent years, economic relations with the increased interest in investment strengthened and expanded. Delegation of businessmen and managers of large Saudi Arabian's companies repeatedly have visited Azerbaijan.
So far, 14 agreements have been signed between Azerbaijan and Saudi Arabia. In the near future, eight new agreements are expected to be sign. In this regard, there is no doubt that bilateral political, economic and cultural relations will continue to develop.
The trade turnover between Azerbaijan and Saudi Arabia for January-June of 2017 amounted to $6.05 million, increased by 25.9 percent, as compared to the same period of 2016, according to the State Customs Committee of Azerbaijan.
---
Follow us on Twitter @AzerNewsAz