10 January 2018 14:13 (UTC+04:00)
3 016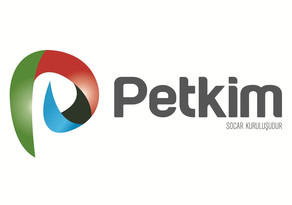 By Sara Israfilbayova
Petkim Petrokimya Holding signed an agreement on the acquisition of 30 percent of Rafineri Holding from SOCAR Turkey Enerji A.Ş., worth $720 million.
Rafineri Holding owns 59.99 percent of the shares of SOCAR Turkey Yatırım A.Ş, which in turn owns 100 percent of STAR Rafineri A.Ş. shares.
Under the agreement concluded between Petkim and SOCAR Turkey Enerji, Petkim will directly own 18 percent stake in STAR.
The agreement also says that 30 percent of Rafineri Holding will be transferred to new owners on March 31, 2019.
Petkim will pay $720 million in three stages. The first part will be after the signing of the agreement on the acquisition of shares, the second-after the start of the test work for commissioning of STAR refinery, and the third-when the acquired shares will be transferred to the new owners.
Founded in 2008, SOCAR Turkey, officially titled "SOCAR Turkey Enerji A.Ş.", is an affiliate of SOCAR, one of the most well-established oil and natural gas companies of the world.
With its total investment volume of $19.5 billion to be realized by 2020, SOCAR is proud to stand as the biggest foreign investor of Turkey. Similarly, SOCAR's group companies in Turkey, namely Petkim, STAR Refinery, Petlim Container Terminal and Trans-Anatolian Natural Gas Pipeline (TANAP) represent the largest-scale investment Azerbaijan has made to a single country to date.
SOCAR defines its main investment fields in Turkey as natural gas trade and distribution, oil refinery and distribution, production and trade of petrochemicals and relevant operations to support these areas. Additionally, SOCAR is the principal partner of the Trans-Anatolian Natural Gas Pipeline (TANAP) Project, the longest line of the Southern Gas Corridor, an infrastructure project, planned to carry natural gas to Europe and Turkey from the Caspian Sea region resources.
SOCAR includes such production associations as Azneft (the enterprises producing oil and gas onshore and offshore), Azerikimya (the chemical enterprises) and Azerigas (distributor of gas produced in the country), as well as oil and gas processing plants, service companies, and the facilities involved in geophysical and drilling operations.
The company participates in joint ventures (including ventures in Georgia and Turkey), consortia, and operating companies established with SOCAR's participation.
SOCAR, which is the only producer of petroleum products in the country, conducts various petroleum activities in countries such as Georgia, Turkey, Romania, Switzerland, Germany and Ukraine, including trading activities, mainly in Switzerland, Singapore and Nigeria.
---
Follow us on Twitter @AzerNewsAz
Related News