Azerbaijan's exit from EITI not to impact any SGC project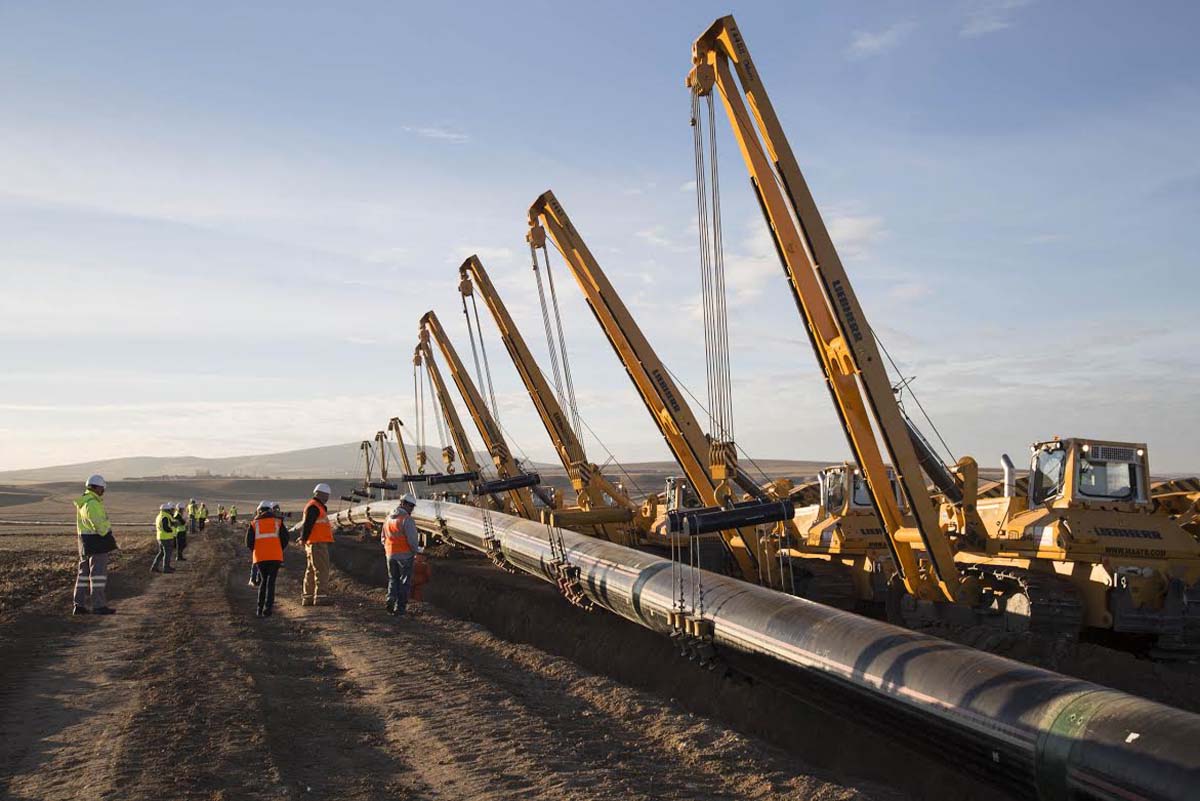 By Trend
Azerbaijan's exit from the Extractive Industries Transparency Initiative (EITI) will not impact the progress or the construction of any of the project along the Southern Gas Corridor value chain, SGC Co told the Natural Gas Word (NGW).

"All of the partners have committed to finance the project, at a currently estimated investment cost of $43 billion," said the statement from the company.

SGC is also of the opinion that given the progress made with many of the international financial institutions (IFIs) and the recent support expressed by the investors in the debt capital markets, the EITI exit should not inhibit its ability to raise financing from the external sources for the value chain.

"Notwithstanding that as per the decree of the President of the Republic of Azerbaijan #287 dated Feb.25, 2014, the State Oil Fund of Azerbaijan (SOFAZ) stands ready to provide all necessary long-term financing to SGC for the successful completion of the Southern Gas Corridor project," said the statement.

SGC said it will continue to make available its annual audited financial statements to its investors via Irish Stock Exchange, where SGC's Eurobonds are listed.

"SGC has already attracted several loans from IFIs and continues discussions with certain other IFIs who are scrutinizing SGC thoroughly," said the company.

SGC remains compliant with applicable regulations, rules and policies that it has agreed to adhere to.

"Together with the successful tap of the 2026 notes, this reinforces investors' confidence in Azerbaijan's strong economic fundamentals and its commitment to develop transportation infrastructure for one of the world's largest gas fields," said the statement.

The Southern Gas Corridor project constitutes a multi-stakeholder value chain that is not dependent on Azerbaijan/SGC alone.

SGC is a majority shareholder only in Trans Anatolian Natural Gas Pipeline (TANAP) project, while in the other three projects of the Southern Gas Corridor, SGC, through its subsidiaries, holds non-controlling interest.

The Southern Gas Corridor is one of the priority energy projects for the EU. It envisages the transportation of gas from the Caspian region to the European countries through Georgia and Turkey.

At the initial stage, the gas to be produced as part of the Stage 2 of development of Azerbaijan's Shah Deniz field is considered as the main source for the Southern Gas Corridor projects. Other sources can also connect to this project at a later stage.

As part of the Stage 2 of the Shah Deniz development, the gas will be exported to Turkey and European markets by expanding the South Caucasus Pipeline and the construction of Trans Anatolian Natural Gas Pipeline and Trans Adriatic Pipeline.
---
Follow us on Twitter @AzerNewsAz