Two die in explosion at Shirvan plant UPDATE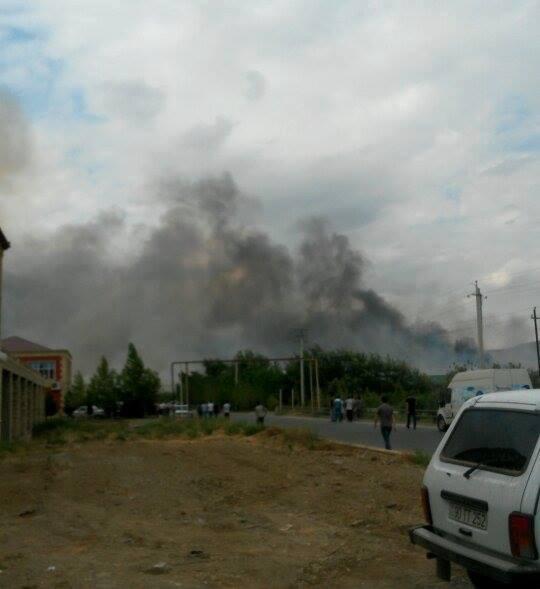 An explosion that occurred at "Araz" plant of the Defense Industry Ministry in the city of Shirvan killed two, while five people are still in hospitals.
Four of the earlier injured 11 employees of the plant were discharged from the hospital this morning.
"The injured are receiving medical treatment and are under the care of doctors in Shirvan city," the country's health ministry reported on July 27. "The injured people's condition is stable and their life is not in danger."
Other injured people are expected to be discharged from the hospital in the coming hours.
The blast occurred at 15.35 25 (UTC/GMT + 4 hours) on July 26.
The explosion was caused by spark in 146 tons out of 1,500 tons of products ordered by the Ministry of Defense for recycling.
The Prosecutor General's Office filed a criminal case under articles 223.2 and 314.2 concerning the explosion at the Araz arms plant in the country's Shirvan city.
President Ilham Aliyev has signed an order setting up a State Commission after the explosion occurred at "Araz" plant. Headed by deputy Prime Minister Yagub Eyyubov, the commission will investigate the causes of the accident and eliminate its consequences.
The state commission must determine and take urgent measures to eliminate the consequences of the accident, investigate its causes and conditions, provide the treatment and render other necessary assistance to the injured.
The state commission must also inform President Aliyev on the conducted work.
---
Follow us on Twitter @AzerNewsAz