Romanian ambassador joins NATO meeting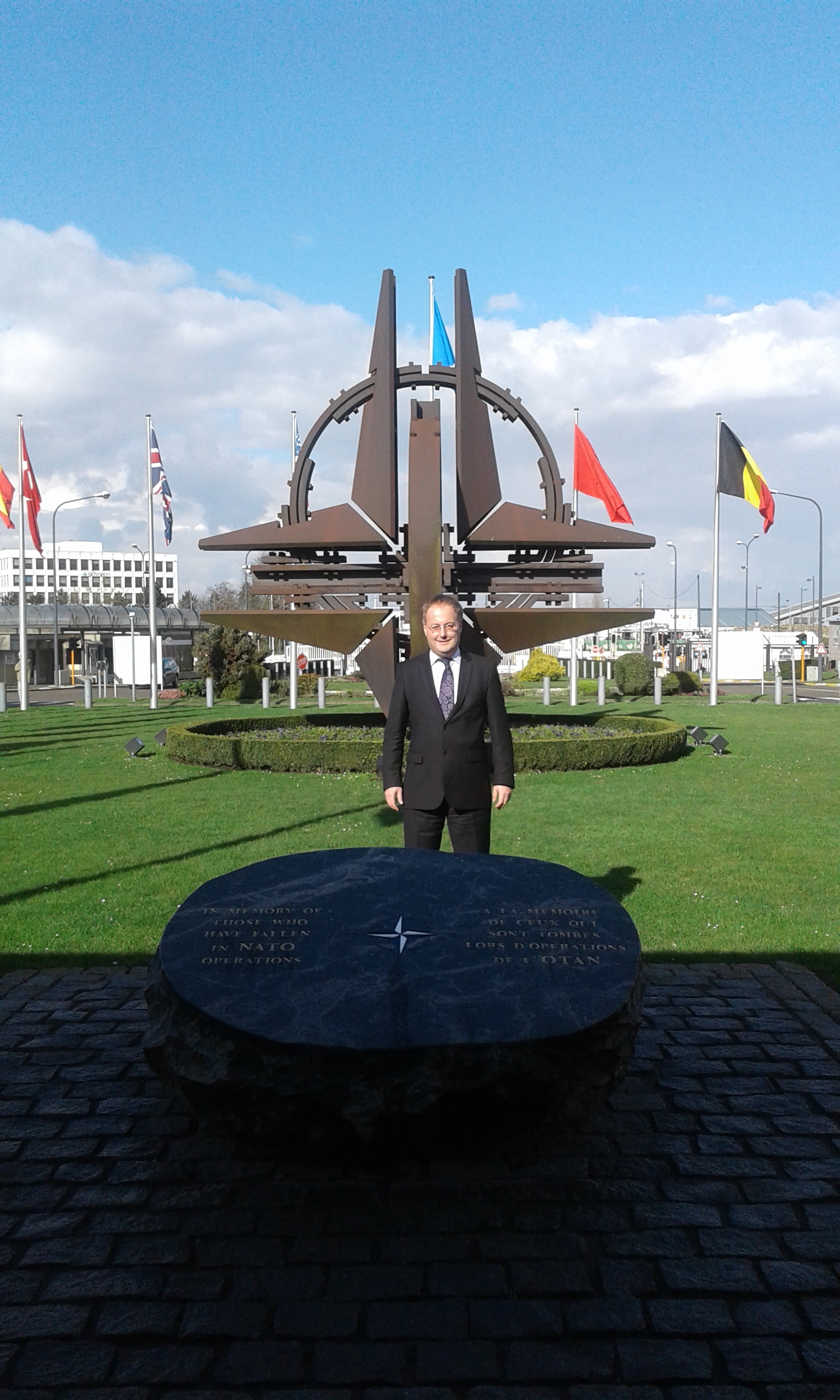 Romanian ambassador to Baku Daniel Cristian Ciobanu took part in a two-day meeting dedicated to NATO public diplomacy activities in partner countries on February 23-24.
The event was organized at NATO Headquarters in Brussels by NATO Public Diplomacy Division.
Ambassador Ciobanu participated in the event within the mandate Romanian diplomatic mission is fulfilling as NATO Contact Point Embassy in Azerbaijan for the 4th time in a row.
High-ranking NATO officials presented in-depth different topics of joint interest for North Atlantic Alliance and partner countries.
The ambassador underlined in the discussions that NATO and Azerbaijan cooperation in the field of public diplomacy is developing successfully.
The Romanian embassy operates as an active channel for disseminating information about the role and policies of the North Atlantic Alliance.

Earlier, Cristian Ciobanu took part in the third edition of NATO Public Diplomacy Forum on February 22. The Forum explored how the unpredictable security environments impact the role of public diplomacy, what challenges it faces and what best practices can be applied. The key note address of Forum was delivered by NATO Acting Assistant Secretary General for Public Diplomacy Ted Whiteside and touched upon preparations for NATO Warsaw Summit (8-9 July 2016).
NATO-Azerbaijan partnership has a strategic value. Azerbaijan plays an important role in increasing energy security of Europe.
Romania, which has been the second country in the world to recognize independence of Azerbaijan and concluded a strategic partnership with Baku in 2009, is ready to share its experience of Euro-Atlantic integration, presenting best practices and providing expertise on the implementation of reforms in the security and defense sectors in accordance to NATO standards.

Romania is confident that NATO-Azerbaijan cooperation will strengthen in the coming years.
--
Follow us on Twitter @AzerNewsAz