Gov't eyes VAT exemption on drugs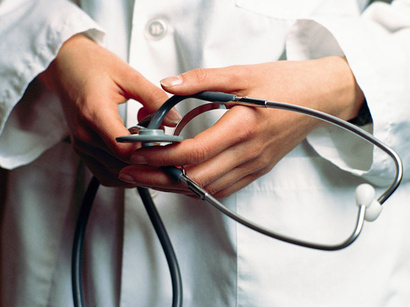 By Nigar Orujova
The government of Azerbaijan is keeping constant focus on the social protection of people, and health sector is one of the most important areas in this regard.
Deputy Prime Minister Ali Ahmadov has announced that currently the issue of VAT exemption on drugs is on the agenda of the government.
"We are considering this issue, and I think that a decision, that is acceptable to Azerbaijan, will be made," he said noting that in some countries, drugs are exempt from VAT and subject to VAT in varying degrees.
"In general, important works are carried out and will be continued in Azerbaijan to provide citizens with medicines of high quality, which prices are not artificially inflated," he told reporters on January 30.
The goal is to ensure pharmaceutical market of Azerbaijan to function based on sound principles, Ahmadov said.
The import of medicines is subject to VAT in Azerbaijan from autumn 2015, while the market was exempt from VAT for 15 years earlier.
Moreover, the country continues fight with artificial overpricing in the pharmacies as well. The country started regulation of prices on drugs from mid 2015 to make them affordable to all the population at the reasonable rate. The regulation process is continuing and may be finalized by mid-2016.
If the import of drugs in Azerbaijan is not exempt from VAT, this could lead to shortages in the country, MP Kamaladdin Gafarov said at the meeting of the Parliamentary Committee on Health on January 28.
Noting that today Azerbaijan not observes a shortage of medicines, he said the country may face such a shortage in case the drug import not exempt from VAT.
Meanwhile, MP Musa Guliyev urged private clinics of Baku and the regions to carry out free medical examinations once a week for a special group of population in need.
"Private clinics in Ganja carry out free check-ups for veterans of the Karabakh war and martyrs' families once a week," he said. "If possible, once a month they even organize their treatment."
The MP believes this would be a positive step, if private clinics in Baku and regions operate like this. "Because in the current situation each institution must understood its social responsibility.,' he said.
Many MPs supported the initiative.
__
Nigar Orujova is AzerNews' staff journalist. Follow her on Twitter: @o_nigar
Follow us on Twitter: @AzerNewsAz