11 September 2015 10:28 (UTC+04:00)
1 826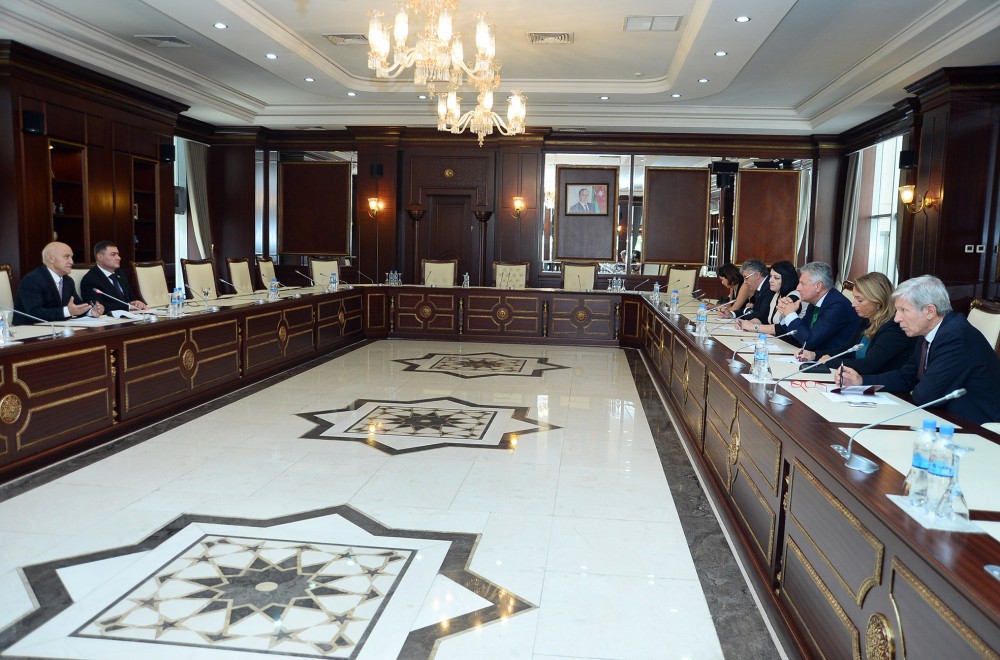 Azerbaijani-Italian relations, particularly inter-parliamentary cooperation were mulled as Deputy Speaker of Azerbaijan's parliament Valeh Alasgarov has met members of the Italian parliament who are visiting Baku.
Speaking at the meeting, Alasgarov noted that the Azerbaijani Parliament has nearly 50 inter-parliamentary friendship groups.
"One of the most active among them is Azerbaijan-Italy friendship group. It plays a special role in developing cooperation between the two countries, especially between the parliaments," he said.
"High level mutual visits play a key role in expanding the bilateral ties. We have intergovernmental commissions and their activities stimulate progress of our partnership."
Alasgarov said Azerbaijan and Italy have excellent economic and trade relations.
"The main share of Azerbaijan's export to Italy is energy carriers, primarily oil. Azerbaijan which is a country of oil and gas attaches great importance to its partnership with the European Union. This effective cooperation is already paying off," noted.
He highlighted global projects carried out on the initiative of Azerbaijan including TAP and TANAP.
Alasgarov said Azerbaijan is playing a significant role in satisfying Europe`s gas demand.
He also spoke of the Armenian-Azerbaijani Nagorno-Karabakh conflict and one million refugees and IDPs. He expressed regret over the fact that some international organizations treat the conflict based on dual standards.
Senator Sergio Divina, chairman of the Italy-Azerbaijan inter-parliamentary friendship group, praised development processes in Azerbaijan. He also hailed relations between the two countries.
---
Follow us on Twitter @AzerNewsAz
Related News