ASALA commits cyber attack on AIDA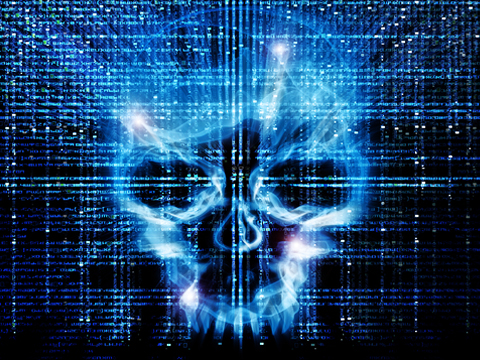 By Mushvig Mehdiyev
Armenian terror organization ASALA conducted a cyber-attack on a website of Azerbaijan's international agency.
The website of Azerbaijan's International Development Agency under the Foreign Ministry faced a hacking attack on February 19, the Ministry reported.
A piece of information was placed on the website's main page saying that the attack was committed by a cyber-group of Monte Melkonian, one of the leaders of Armenia's prominent terrorist organization ASALA.
The website was restored shortly after the attack, said Hikmet Hajiyev, Spokesman for the Foreign Ministry.
"Armenia is trying to console itself through such pathetic moves amid a political, economic and demographic crisis and the loss of soldiers it suffers from during provocation attempts on the line of contact," Hajiyev noted.
"Unlike Armenia, a supporter of international terrorism through its terrorist organizations including ASALA, Azerbaijan's AIDA agency realizes important humanitarian missions in many regions of the world, contributing to improving the living conditions of socially vulnerable people and to sustainable development by realizing the UN Millennium Development Goals at a global level," Hajiyev added.
AIDA was established under the Foreign Ministry of Azerbaijan in 2011. The main purpose of establishing Azerbaijan's international aid agency was to support the efforts of international community in addressing social problems around the world. At the same time, given Azerbaijan's recent economic progress and steadily increasing number of aid applications from foreign countries, the timely and coordinated provision of international aid by the country has been identified as a primary responsibility of AIDA.
AIDA is successfully turned into actions the words by President Ilham Aliyev, who said that modern Azerbaijan is becoming a donor country, and this is a new era in the country's history.
Armenian Secret Army for the Liberation of Armenia or just ASALA, is an internationally recognized terror organization in the world. The U.S. Department of State included ASALA in its list of terrorist organizations in the 1980s. The National Counterterrorism Center of the U.S. said ASALA committed 84 terror attacks, 46 killings and 299 injures worldwide.
ASALA's numerous terror actions committed between 1970 and 1980 around the world against Turkish political figures resulted in the deaths of more than 40 Turkish diplomats.
In 2012, ASALA Fighters, successor of ASALA, delivered a letter to Azerbaijan's embassy in Hungary, warning they would kill Azerbaijani diplomats, students studying abroad, businessmen, activists in the Diaspora organizations and etc.
ASALA Fighters named Turkey, Azerbaijan and Zionists as the main enemies of the Armenian people.
Terror threats from Armenia are not surprising, since the aggressor country is keeping 20 percent of Azerbaijan's internationally recognized territory for over two decades. Even international calls and mediation emerge weak to urge Armenia to abandon its aggression against Azerbaijan.
Armenian hackers carry out attacks on the websites of Azerbaijan's state bodies regularly after the Armenia-triggered skirmishes on the contact line between the armies.
- - -
Follow Mushvig Mehdiyev on Twitter: @Mushviggo
Follow us on Twitter: @AzerNews