Locals discover unknown animal skeleton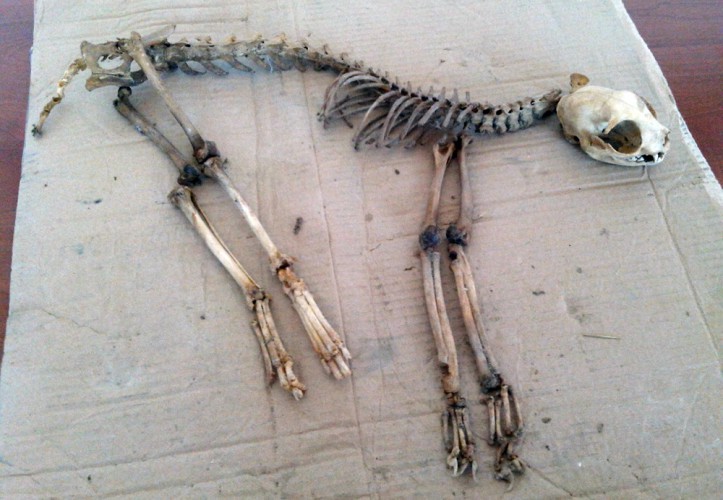 By Amina Nazarli
Azerbaijanis have discovered the skeleton of an unknown animal in Yevlakh region.
The strange skeleton was found by the locals of the region, while repairing their houses.
The skeleton's length is about one meter. The locals say that the skeleton is different from other animals they have seen so far.
According to the locals, the skeleton has a strage skull and vertebral bones, ribs and teeth. The paws and claws are also different with any other animals.
The presence of fang teeth has led the specialists to conclude that the skeleton belongs to a predator.
The Yevlakh Culture and Tourism Department staff have also studied the animal. The skeleton has already been given to the region's History and Ethnography Museum.
Earlier in December, 2012, a resident of Azerbaijani Imishli region found the skeleton of an unknown animal. The skeleton had a 1,75 m length and weighed about 6 kilogram. The experts noted that the finding was belonging to a fish. However, its existence in our time is unrealistic.
In 2011, a strange animal of 80 cm length and 1 meter height was found in Geychay region. A resident of the region - a 70-year old woman - was very shocked to see the inexplicable skeleton.
The skeleton resembled a large lizard or monitor lizard or a wild cat. Many compared it with the extinct dinosaurs. After some studies, the experts came to this conclusion that the skeleton is a reptile, which is related to rodents. However, these animal are not seen in the nature today.