5 December 2014 11:34 (UTC+04:00)
989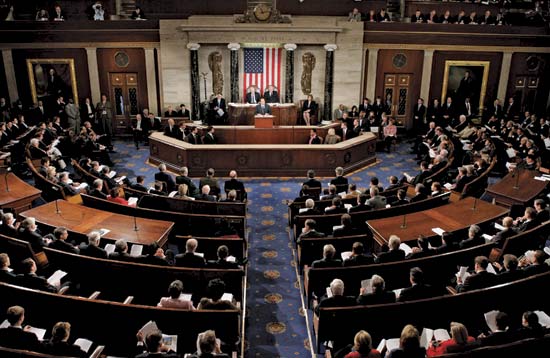 By Sara Rajabova
The United States Senate committee on foreign relations approved the candidacy of a new ambassador to Azerbaijan.
The hearing on approval of Robert Cekuta's nomination to the post of the U.S. ambassador to Baku took place on December 4.
U.S. President Barack Obama has earlier nominated Principal Deputy Assistant Secretary in the Bureau of Energy Resources at the U.S. Department of State, Cekuta for the post of ambassador to Azerbaijan.
"We are pleased that the Committee approved the candidacy of the new ambassador to Azerbaijan. We look forward to his taking office," the U.S. embassy in Azerbaijan told Trend Agency.
Cekuta will replace Richard Morningstar who completed his diplomatic mission late this summer.
The candidacy of the ambassador was earlier discussed in the U.S. Senate in September. During the previous hearing, Cekuta pledged to support his government's commitment to settling the long-lasting Nagorno-Karabakh conflict, which emerged in 1988 over Armenia's territorial claims against Azerbaijan.
"There is no higher priority today for achieving a more secure and prosperous future for the Caucasus than the peaceful settlement of the Nagorno-Karabakh conflict," he said.
Cekuta's recent overseas assignments include Tokyo (2007 – 2009) and Berlin (2003 – 2007) where he led the US government's participation in the full range of economic issues.
His activity as Minister-Counselor for Economic Affairs at the U.S. embassy in Germany covered counter-terrorism activities and efforts to combat international crime. He also served as the Senior Advisor for Food Security in the Bureau of Economic, Energy, and Business Affairs and as the Senior Deputy Coordinating Director for Economic and Development Affairs at the U.S. embassy in Kabul.
Moreover, Cekuta served as a Senior Advisor in the Office of the US Trade Representative from 1999 to 2000. He was also a Special Negotiator for Biotechnology in the Bureau of Economic and Business Affairs in 2002.
Related News