Baku appeals to UN over drug trafficking investigation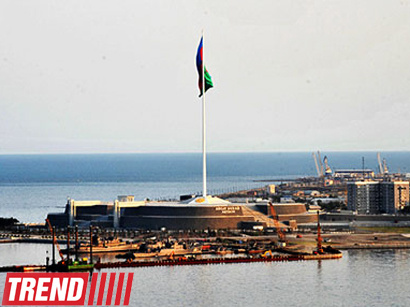 By Sara Rajabova
Baku has appealed to the United Nations to recruit international experts in the criminal investigation opened by Georgia into reports about the transportation of narcotic drugs in large quantities through the territory of Azerbaijan.
The Azerbaijani Cabinet of Minister's told Trend news agency on October 14 that due to the fact that the Azerbaijani side does not participate in the process of investigation, for a full and objective investigation into the question , Azerbaijani Deputy Prime Minister and Chairman of the State Commission on Combating Drug Abuse and Illicit Drug Trafficking Ali Hasanov have appealed to Executive Director of the UNODC Yury Fedotov for providing assistance in involving international experts in the investigation.
The Cabinet of Minister said the progress of the investigation will be announced later.
Georgia's Ministry of Internal Affairs spread information on July 11 about the storage of a large amount of narcotic drugs (588 kilograms of heroin, 11.7 kg of morphine and 2.2 kilograms of codeine dissolved in 2800 liters of detergents) that were brought by transit through the Azerbaijani territory.
Currently, the criminal investigation has been launched into the fact.
Earlier, Azerbaijani officials said Azerbaijan's Nagorno-Karabakh region occupied by Armenia has turned into a regional center of drug production and trafficking.
The Azerbaijan National Anti-drugs Propaganda Office, acting within the framework of the UN Development Programme (UNDP), said earlier that there are facts provided by various sources about drug trafficking through Nagorno-Karabakh, an integral part of Azerbaijan, to neighboring Russia and Europe.
Authors of the research said that drug trafficking in Nagorno-Karabakh brings enormous profits for Armenia, and the funds are spent on financing extremist forces, supporting the armed groups, and purchasing weapons.
The route of drug trafficking through the territory of Nagorno-Karabakh also stands in the way of the settlement to the Nagorno-Karabakh conflict between Armenia and Azerbaijan and adversely affects the security of the entire region.
Azerbaijani officials and representatives of international organizations have repeatedly made well-founded statements about the use of the occupied territories for drug production.
Given the urgency of the problem of controlling illicit trafficking, intensive work is underway in Azerbaijan to establish a legal basis for combating such crimes.
Azerbaijan has joined the 1961, 1971 and 1988 UN conventions on narcotic drugs, psychotropic substances, and fight against illegal circulation of precursors, and concluded bilateral and multilateral agreements and memoranda of understanding with a number of countries on combating drugs.
Besides the three UN conventions, Azerbaijan has joined the Partial Agreement establishing the Pompidou Group of the Council of Europe on cooperation in combating drug abuse and trafficking.
Over 20 percent of Azerbaijan's internationally recognized territory, including Nagorno-Karabakh and seven adjacent regions, has been occupied by Armenian armed forces since a lengthy war between the two South Caucasus countries in the early 1990s. The UN Security Council has passed four resolutions calling for Armenia's pullout, but they have not been enforced to date.