10 October 2014 16:30 (UTC+04:00)
1 138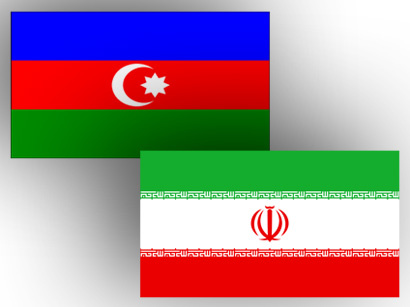 By Sara Rajabova
Iran and Azerbaijan have reached a preliminary agreement on the regulation of activities in the field Internet television.
The regulation of Internet media was the main topic of discussion during a meeting of Azerbaijan's Communications and High Technologies Minister Ali Abbasov and Head of the Iranian State Radio and Television Ezzatollah Zarghami in Baku on October 10, Trend news agency reported.
The sides called for establishment of a joint committee on the media mainly aimed at solving legal and organizational issues.
The sides also said the preparation of a protocol on the establishment of the media committee will be completed in the near future.
The head of the Iranian delegation proposed to launch a joint collaboration between the television and radio channels of the two countries through joint establishment of television programs and mutual broadcast channels in both countries.
Abbasov, for his part, noted the importance of achieving significant results in frequency issue by regulation of the broadcasting.
He said currently there are no unresolved issues between Azerbaijan and Iran in connection with frequency control in the border areas.
Abbasov went on to say that in the past, invasion of air space used to be a major problem but today all related technical issues have been resolved. He also added that the transition of both countries to a standard on digital broadcasting has played an important role in addressing this issue.
Besides, Azerbaijan invited Iran to take full advantages of the resources of the first telecommunications satellite of the country "Azerspace-1."
Azerbaijan's first telecommunication satellite Azerspace-1 was successfully launched in February 2013. It covers Eastern Europe, the Caucasus, Central Asia and North Africa and is operated by the Azerbaijan's Space Agency Azercosmos.
The satellite was originally designed to offer digital broadcasting services, internet access, and data transmission. It has also set up multiservice VSAT networks and offered governmental communication services.
Minister Abbasov said Azerbaijani satellite has provided great opportunities for broadcasting television and radio channels.
Zarghami, for his part said Iran is ready to consider the issues of cooperation with Azerbaijan in the field of satellite communications, and this issue may be one of the key issues in the meetings of the joint committee on the media.
As part of his visit to Azerbaijan Iranian delegation will also hold meetings with representatives of several government agencies, including the management of JSC "Azerkosmos."
Azerbaijan and Iran have had diplomatic relations since 1918. Iran recognized Azerbaijan's independence in 1991, and diplomatic relations between the two countries were established in 1992.
Data from the State Customs Committee of Azerbaijan shows that trade turnover between the two countries amounted to $281.03 million in 2013, which is 6.13 percent higher than 2012. The figure stood at $263.785 million in 2012.
Related News