25 September 2014 10:51 (UTC+04:00)
1 603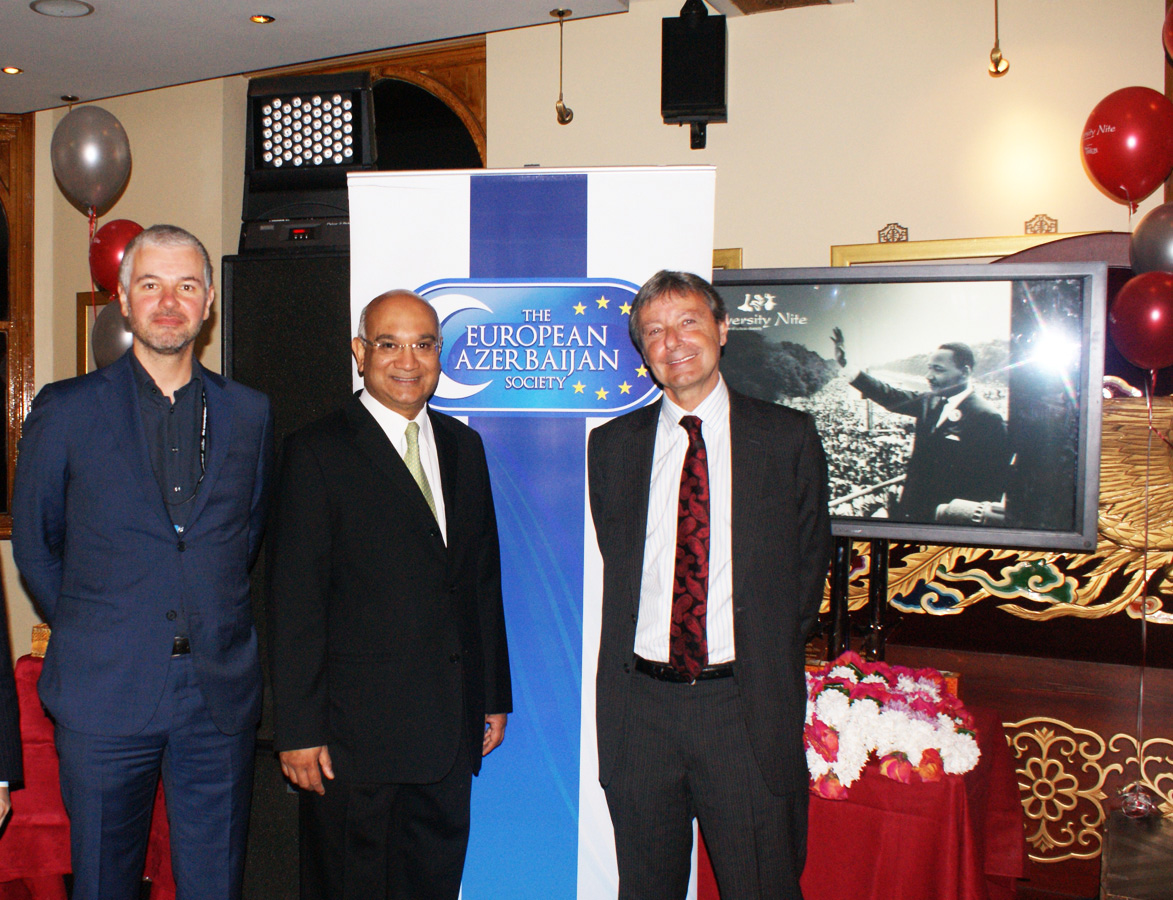 By Sara Rajabova
Tolerance and multiculturalism in Azerbaijan was hailed during the 17th annual Diversity Nite held alongside the Labor Party Conference in Manchester, sponsored by The European Azerbaijan Society (TEAS).
The event, which took place on September 22, was attended by more than 500 UK Labor supporters - including 13 members of the Shadow Cabinet, the European Azerbaijan Society said.
This colorful and energetic event is the brainchild of Keith Vaz MP - the longest-serving Labor MP from an Asian background - and celebrates the multiculturalism of contemporary British society.
Keith Vaz is currently the chairman of the Home Affairs Committee in the UK parliament and was formerly Minister for Europe under the last Labor Government.
Speaking about the event, Azerbaijani Ambassador to the UK Tahir Tagizade said Azerbaijan is known in its region of the world as a land of diversity. "It is acknowledged as a country that is tolerant and multi-ethnic. Tonight's celebration of diversity is important - in diversity, there is unity."
"I have just traveled from London from a meeting with the Rt. Hon. John Bercow MP, my counterpart in the UK parliament. Much of our conversation concerned the diversity between our two parliaments. Understanding diversity can unite us and lead to co-operation," Czech Parliamentary Speaker Jan Gamachek said.
Chuka Umunna MP said the Labor conference would not be the same without Diversity Nite. He said the Labor Party aims to represent Britain today, and makes every effort to support the selection of ethnic minority MPs.
"We only need to look around this room and this city of Manchester to realize what an incredibly vibrant, entrepreneurial and diverse community we have in this country. This makes Britain great. We are a representative democracy and the next government needs to reflect the ethnic nature of the communities in this country," Deputy Leader of the Labor Party Harriet Harman said.
The concept of the event reflected the tolerance of Azerbaijan. Multiculturalism is an inherent element of contemporary Azerbaijani society, where many nationalities and religious faiths coexist in perfect harmony.
Rabbi Mark Diamond, Director, Los Angeles region of the American Jewish Committee (AJC), wrote in the Jewish Journal: "We do well to celebrate the bonds that link Azerbaijan and the Jewish people. Our social media is inundated with alarming news about anti-Semitic violence in Germany, France and Belgium, and Islamic terrorism in Gaza, Syria, Iraq and elsewhere. Azerbaijan is a rare blessing and a ray of light in our deeply troubled world."
Related News