Drought damaging harvests in Azerbaijan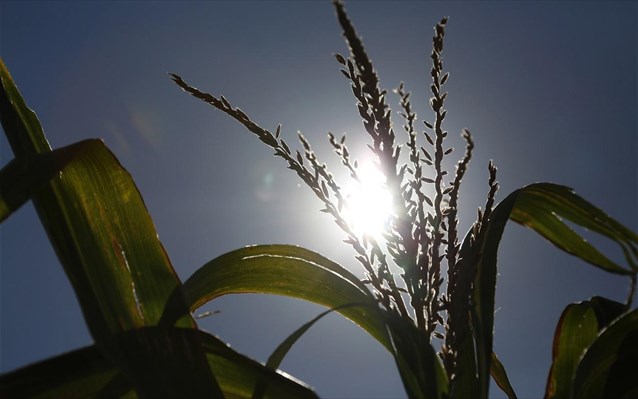 By Nigar Orujova
Drought in Azerbaijan has damaged some agricultural products, Azerbaijan's head agronomist of the Central Botanic Garden, Asif Mehraliyev said.
He said lack of irrigation systems has negatively impacted the growth of fruits and vegetables.
"The grain yield has fallen because of the drought this year. This year the drought has destroyed crops fields in Shaki, Shamakhi and Gobustan," Mehraliyev said.
He noted that the drought will adversely affect the productivity of rain-fed viticulture that is developed in the foothills regions such as Shamkir, Dashkesen, and Gadabey.
In general, rain-fed fruit and vegetable cultivation is mostly applied in the mountainous areas of the country.
Experts had warned about the danger of the abnormal heat since April. However, farmers said the heat did not damage the fruit yield.
Hasan Hasanov who has his own fruit farm said the drought has not basically affected the yield of summer fruits.
He said the drought has had a greater effect on the autumn and winter fruits which are growing now and because of drought they are not growing well.
"The trees don't have enough water. No rain has fallen for the past two months and the water in the rivers has decreased. Water also evaporates from the cracks on earth," he said.
Hasanov added that drought slows the development of not only the fruit cultivation, but also the growth of young, not yet fruit-bearing trees.
The Azerbaijan National Academy of Science has recommended the population to use water collected in reservoirs properly as rainfall has dropped significantly this year and some rivers have dried already.
Most reservoirs in Azerbaijan use the water of Kura and Araz rivers. A drop of water has also been registered in the Kura River.
According to the National Hydrometeorology Department of the Ecology and Natural Resources Ministry, water richness currently holds 70-80 percent of decade norm in Quba-Khachmaz region of Greater Caucasus, 20-100 percent in Lesser Caucasus rivers, 20-30 percent in Lankaran-Astara region rivers, while 110 percent in the rivers of Nakhchivan AR.
The department also predicts short-term rain in some places of Absheron peninsula on August 13-14, as well as thunder and rain mainly in northern and western regions.