11 August 2014 13:00 (UTC+04:00)
1 930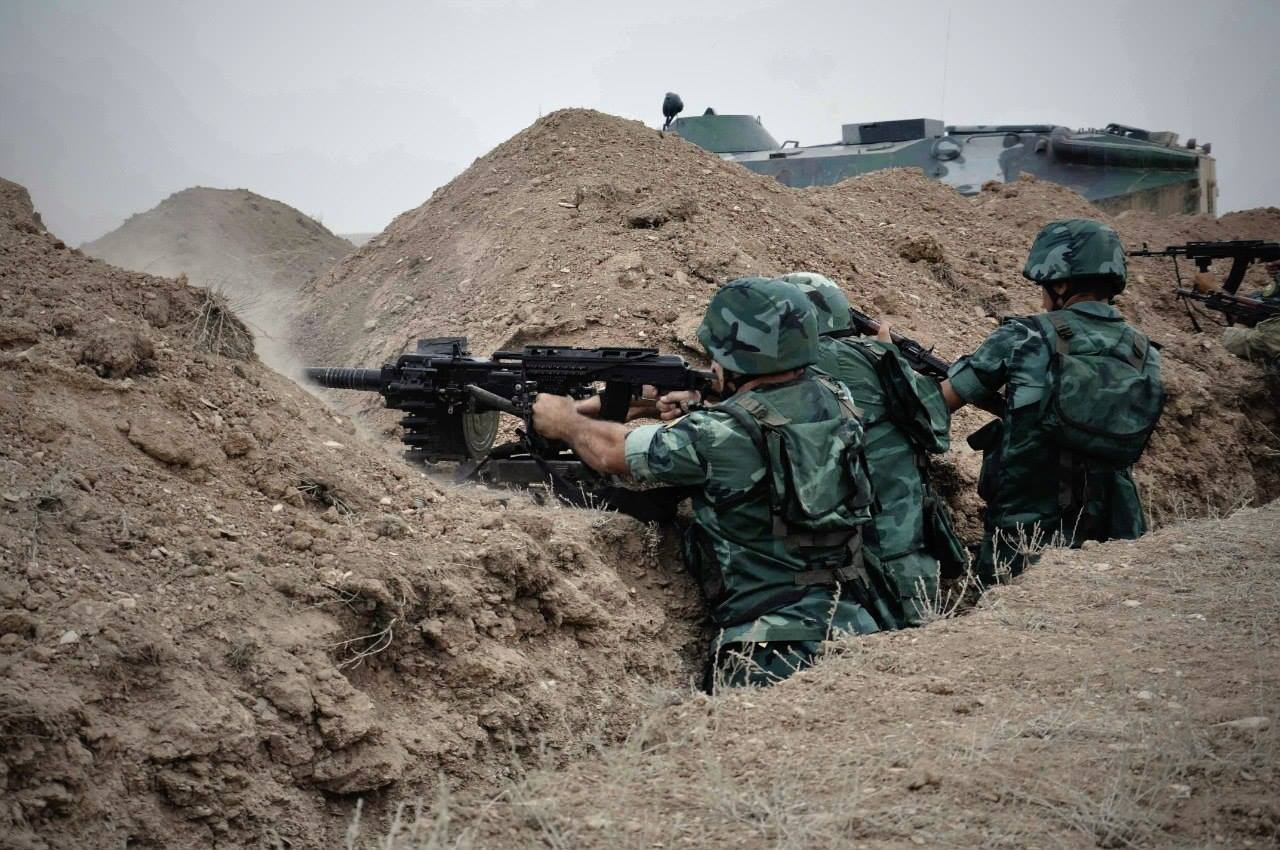 By Sara Rajabova
As the Azerbaijani, Russian and Armenian delegations are gathering in Russia's Sochi city to discuss the ways to resolve the Nagorno-Karabakh conflict, the Armenian armed forces continue to violate the ceasefire regime on the contact line of Armenian-Azerbaijan troops.
As a result of ceasefire violation on August 10, an Azerbaijani soldier was killed and another one wounded, the Azerbaijani Defense Minister said.
The Armenian armed forces killed the nineteen-year-old Fatalizade Rufat. Wounded soldier, -twenty-one-year-old Orkhan Tagiyev- has been hospitalized and his condition is stable now.
Tensions along the frontline were aggravated as Armenian armed forces attacked Azerbaijani positions. Armenia began to escalate tensions on the border areas on July 31. Sporadic fighting has continued ever since. Thirteen Azerbaijani servicemen were killed and several others injured during the clashes between two sides.
A senior officer of a military unit of the Azerbaijani Defense Ministry told Trend news agency recently that the Armenian side intensively shells the positions of the Azerbaijani armed forces, but it gets harsh response each time.
He said the whole area in the Gazakh direction of the contact line is controlled by the Azerbaijani armed forces.
The officer stressed that both sides used large-caliber weapons during the combat actions from July 31-August 1. As a result of strong resistance by Azerbaijani army, the Armenian side suffered heavy losses.
"But the enemy is hiding this fact. After the clashes, ambulances are observed at the positions of the Armenian side. This proves the existence of casualties. But the Armenian side does not officially report this," he added.
Armenia hasn't released yet the exact number of casualties.
Furthermore, chief of the staff of one of the military units of the Azerbaijani Defense Ministry, stationed in Tovuz region, told Trend that the Armenian side calls civilians to the army.
He said the Armenian armed forces have called to a combat duty the civilians due to the lack of servicemen, adding that the army pays the civilians.
The representative also noted that the Azerbaijani positions located in the Alibayli village of Tovuz region are often shelled and the Armenian armed forces get harsh response each time.
Armenia occupied over 20 percent of Azerbaijan's internationally recognized territory, including Nagorno-Karabakh and seven adjacent regions, after laying territorial claims against its South Caucasus neighbor that caused a brutal war in the early 1990s. Long-standing efforts by U.S., Russian and French mediators have been largely fruitless so far.
As a result of the military aggression of Armenia, over 20,000 Azerbaijanis were killed, 4,866 reported missing, almost 100,000 injured, and 50,000 disabled.
The UN Security Council has passed four resolutions on Armenian withdrawal from the Azerbaijani territory, but they have not been enforced to this day.
Related News